Oscars 2019 Best Picture Odds
Please keep in mind that all odds mentioned are accurate at the time published on 05/10/2018 12:42 pm and are likely to change.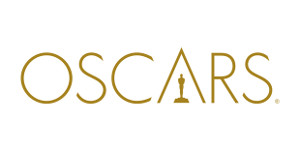 There may be several months to go before the 2019 Oscars are announced but as the year starts to draw to a close, we've plenty of films to consider in the category of best picture. The bookmakers are certainly quick off the mark and there is already a full list of options that includes all of 2018's best movies to date.
As we've seen in previous years, the betting market for best picture can fluctuate regularly in the weeks leading up to the event so, while there are some favourites already listed, we could find some value amongst the chasing pack for next year.
Market Leaders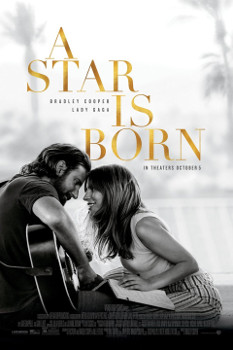 The 2019 Academy Awards ceremony will be held on February 24th 2019 so we're still some way short of getting the shortlist of nominees but at this early stage there are some strong candidates for success.
In terms of the early betting for Best Picture, we have a slight favourite right now with A Star is Born leading the way at best industry odds of 7/2 with William Hill. That puts our favourite just ahead of First Man, which is available at a top price of 4/1 with Ladbrokes and Coral.
Of the two, A Star is Born marks the directorial debut of Bradley Cooper and this is a remake of the 1937 film of the same name. It stars Lady Gaga and Andrew Dice Clay and has also been ranked highly by the alternative Rotten Tomatoes website but don't let that put you off as there is a good history of movies doing well at both festivals.
As for First Man, this is one for space fans as it is a drama based on the biography of Neil Armstrong – the first man on the moon. It's maybe a little different to the classic Oscar winning film with Ryan Gosling in the starring role. First Man has certainly attracted interest but maybe doesn't have the stellar cast you would expect so it's going under the radar to an extent. However, we think this is a strong contender and its release may be perfectly timed.
Chasing Pack
Behind the top two films, things remain tight with Roma listed at best odds of 6/1 with Coral and SportingBet and then we have a gap to our fourth favourite If Beale Street Could Talk at a top price of 12/1 with Ladbrokes and Betway.
Moving through the list, Widows and BlacKkKlansman are at the same best odds of 14/1 with William Hill while The Favourite doesn't live up to its name in a betting sense as it sits out at 16/1 with Ladbrokes and Coral.
Of those entries, BlacKkKlansman is not as dark as the title suggests and in fact, this is a comedy by Spike Lee. It has a strong cast featuring Topher Grace, Laura Harrier and Adam Driver and is being tipped in places as a possible outside punt for 2019.
Moving back towards the top of the market, Roma is a very interesting entry as it is essentially a biographical work which tells a tale about growing up in Mexico City. It's very moving at times but in the Trump era with its attitude to Mexico as a whole, should we be looking elsewhere for our winner?
Widows is a Heist movie based on the 1983 TV series of the same name and it's very typical of its genre while If Beale Street Could Talk is a romantic drama based on a novel by James Baldwin. All of these films have been well received and have earned millions of dollars at the box office and at this early stage, we simply can't rule any of them out of the running.
Outsider Punts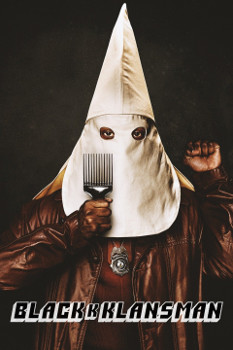 At the very end of the betting markets for Best Picture 2019 is Toy Story 4 which is out at odds of 100/1 from Ladbrokes and Coral. Lovers of the original trilogy will be a little disappointed that the odds setters don't share their passion for the Toy Story films but clearly a vote for the fourth edition would be seen as merely a nostalgic endorsement.
There is, however, a host of other movies which would seem to have a better chance of success. Among the long range prices is Mary Poppins Returns which is at 50/1 in places but also on offer at best odds of 100/1 with William Hill. This long-awaited sequel is noted for a return by original actor Dick Van Dyke in a remarkable portrayal that should see him feature in the best actor category while the film may shorten in the best picture betting in the weeks that follow.
Also worth mentioning in the outsider punts are Chappaquiddick, Incredibles 2, Bohemian Rhapsody and Everybody Knows – films that have generally received positive reviews and they can all be picked up at a top price of 50/1 with Betway.
Verdict
If we go back twelve months then we find that The Shape of Water, the film that took Best Picture in 2017 covered an unusual genre of dark romantic fantasy drama. That's an interesting combination and perhaps it ticked so many boxes for the judges that it gained an advantage.
We're not sure about that but we do know that The Shape of Water was a short priced option and that in general, there are few surprises when it comes to Oscars Betting. Markets will change and many of these prices will move either up or down but we're not currently looking at a film longer than 10/1.
That restricts things to just three options and while Roma is a powerful movie on many levels, it may find it hard to win in the current political climate. A Star is Born looks a worthy favourite and it will have that nostalgia element as a film that remakes a popular classic.
However, our preference is for First Man and while there are many facets to this film, it's a fascinating look at the life of a man who was a national hero. With a strong set of reviews and that element of patriotism thrown in, this looks to be a serious contender and decent value at those odds of 4/1.
Best Bets for Best Picture at the Oscars 2019:
First Man to win at 4/1 with Coral