RIBA Stirling Prize 2018: Odds and Preview
Please keep in mind that all odds mentioned are accurate at the time published on 03/09/2018 2:13 pm and are likely to change.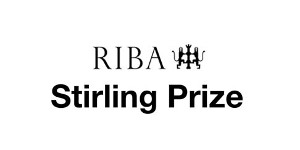 The RIBA Stirling Prize is the marquee award in the field of British architecture and in 2018, the ceremony will take place in London's Roundhouse on Wednesday October 10. There is a betting market available for the outright winner and while only a handful of bookmakers get involved, there is potential for some decent value.
As we've seen with this type of novelty market, generous profits are available for making the correct predictions so what, exactly, is the RIBA Stirling Prize and who are this year's runners and riders?
History
Each year, the Royal Institute of British Architects (RIBA), announce the winner of this award which is given for excellence in the field. It's named after the famous architect James Stirling who was responsible for some of the most notable buildings around the country.
The competition effectively began in 1987 as the RIBA Building of the Year award and in 1996, it was renamed as the RIBA Stirling Prize. Previous winning buildings have included the Imperial War Museum at Duxford, the Media Centre at Lord's Cricket Ground and the Scottish Parliament Building in Edinburgh.
Buildings do not have to be located in the UK and we have seen previous winners from Germany and Italy but there has to be British involvement in the design.
2018 Odds
There is only one category available at the RIBA Stirling Prize awards night so, as far as the betting is concerned, it's all about picking an outright winner. There are six options available and the market is led by Storey's Field Community Centre and Nursery in Cambridge which comes in at odds of 11/4 with Betway.
As we will see as we move through this preview, the buildings involved are very diverse but why is this nursery particularly remarkable? The building has been inspired by the city of Cambridge itself and despite being a modern construction, it has been designed to fit in with the cloisters and courts that tourists have become so familiar with.
An article from the Daily Telegraph in July 2018 included Storey's Field as one of the UK's most amazing buildings of the year and it's certainly a stunning creation but does it deserve to be at the top of the RIBA Stirling betting?
Tight Chasing Pack
Behind the market leader, things are tight with William Hill listing two buildings at the same win price of 4/1. The Bloomberg building in London and the New Tate in St Ives are locked at that figure
The Bloomberg has been met with a mixed reaction: designed by the Foster Brothers, this is actually two buildings that are connected by glazed bridges and in the middle of all this is a retail centre. The cost has been listed at £1 billion but an unimpressed Guardian article in July 2018 compares the Bloomberg to a regional department and one that doesn't particularly stand out.
As for the New Tate at St Ives, this is actually a renovation of an existing building and this was a four year project that has recently been completed. The work was carried out by Jamie Fobert Architects at a mere cost of £20 million. In contrast to the Bloomberg building, the Guardian newspaper seems to like this one, describing it as 'breathtakingly beautiful'.
Completing the Picture
Those are the three front runners as far as the bookies are concerned but there are three more buildings left to complete the market. These are Bushey Cemetery at 9/2 with William Hill, Chadwick Hall London at 11/2 with William Hill and the Sultan Nazrin Shah Centre at Worcester College, Oxford which is the outsider at 6/1 with Betway.
Of those three, it's quite interesting to note that while William Hill and Betway's prices are quite similar for most of the contenders, Bushey Cemetery is actually a joint favourite with Betway at 7/2. It would make for an interesting award so for those that are looking to back it, Hills are clearly the better option.
Trends
At present, we've only been able to track down odds from William Hill and Betway and while that situation may change in the future, there are some interesting prices here and some decent profits await as long as we can identify the winner.
The result from 2017 was heralded as a disaster for the bookmakers as the favourite, Hastings Pier, came home to take the prize. We can therefore understand why this year's market is much tighter although the experts seem to think that this is genuinely the closest competition since it all began back in 1996.
An interest in architecture would clearly help if anyone is thinking of getting involved in this market although we can look at those trends to help guide us. In recent years there has been a tendency to go for some unusual buildings and locations while the classic stylings tend to get overlooked.
There is a precedent with community centres so this year's favourite in Cambridge wouldn't be making history and that's a positive point for backers to consider.
Overall, we are trying to second guess the organisers because, having looked at all of the buildings in question, each of them is stunning and a worthy winner in their own right. We're not expecting two favourites in a row so we are going to dismiss the Nursery and Community Centre in Cambridge and while Bushey Cemetery is tempting, it has been backed into a very low price with Betway.
Instead, we're going to opt for the New Tate in St Ives which would take the award into a new part of the country and into a style of building that hasn't been recognised in recent votes. The theory is based more on trends rather than on an in-depth knowledge of architecture but the indicators are strong and 4/1 looks a decent price in this tight betting market.
Best Bet for RIBA Stirling Prize 2018
New Tate in St Ives to win at 4/1 with William Hill