World Cup 2018: Betting by Continent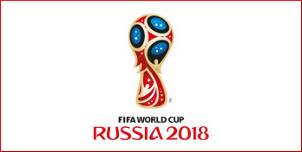 At every World Cup, the bookmakers list an extensive set of markets relating to betting by specific continents and while many punters choose to overlook this, it can be a profitable area for those that are prepared to do their research.
Certain countries do particularly well in familiar surroundings while others simply don't travel well and can almost be written off if they are competing outside of their own continent. Moving back through history when the World Cup rotated between Europe and South America, it was almost certain that a 'home team' would take the trophy but times have changed and things are far more open now.
With an extensive set of options available, let's take a look at what's on offer and see if we can pick some winners.
Winning Continent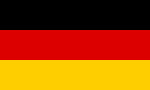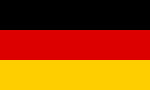 In those early World Cup finals, only the Brazilian side of 1958 managed to break the trend of countries being unable to succeed outside of their own continent. That has changed to an extent and ahead of Russia 2018, we have joint favourites in the outright win market – Germany from Europe and Brazil from South America.
Despite that, Europe is by far and away the favourite in the Winning Continent market at this year's World Cup, leading us off at best odds of just 4/11 with BetBright and William Hill. South America follow at 2/1 with William Hill and BetFred and then you have a choice of options for remaining bets depending on which bookmaker you use.
Black Type are among those who specify Africa at 50/1 while with BetFred and BetBright you can back Rest of the World, excluding Europe and South America, at 33/1.
The bookies clearly feel that while we have joint favourites in the outright winner betting, Europe carries a greater threat overall. Numerically, there are more European nations at this World Cup but behind the Germans, we have Spain, France and Portugal who are all bringing strong teams that have performed well at recent major tournaments.
Brazil have Argentina to fall back on in terms of South American success but that's about it so the odds make sense even if you don't necessarily agree with them.
Top Teams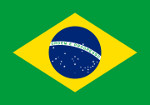 In addition to the above bet, punters can also bet on the top team from each continent represented at Russia 2018. Simply put, if you want to get involved here, pick your continent and decide which country is going to go deepest into the tournament.
We'll start with South America and while the favourites are obvious, the betting is a little tighter than we might have expected. Brazil lead the way at best odds of 23/17 with 188Bet while Argentina follow on at 2/1 with Ladbrokes and Coral.
The remaining options for South America are distant ones with Colombia at 8/1 with EnergyBet, Uruguay at 10/1 with Betway and Peru at 40/1 with EnergyBet again. The Uruguayans could be interesting here as they have a relatively easy group, are favourites to win that section and would therefore be set for a relatively simple match against a weaker set of opponents in the first knockout round.
However, few punters will be looking past Brazil here.
Moving over to  Europe and we have natural favourites once again in what is another tight market. Reigning World Champions Germany start things off at 11/4 with William Hill and 888Sport before we find Euro 2016 runners up France close behind at a top price of 15/4 with Unibet.
Spain were World Champions in 2010, in the middle of two European Championship triumphs, and they can be claimed at a best of 5/1 with Betway, ahead of Belgium at 17/2 with Unibet.
Elsewhere, England can be backed at a top price of 12/1 while there may be some interest in Euro 2016 winners Portugal at best odds of 16/1 with Ladbrokes and Coral. The Germans are the team to beat here and remember, they don't actually have to win the World Cup in order to deliver a profit on what looks to be a reasonable 11/4 price.
Further Afield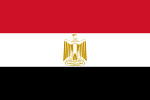 Will we see our first ever winner of the World Cup from outside of Europe and South America? The bookmakers don't offer too much support for that suggestion with Egypt heading the outright win markets amongst the remaining countries at 200/1.
Irrespective of that option, you can look to take a bet on the top team from Africa – a continent that has provided us with some sparkling football and impressive results ever since Cameroon dispensed with reigning champions Argentina at Italia 90.
In this particular section, Senegal and Egypt are tightly matched with both teams available at the same 9/4 with Ladbrokes and BetBright. This is a small section so there are three remaining options here – Nigeria at 11/4 with William Hill, Morocco at 7/1 with Betway and Tunisia at 9/1 with William Hill.
Moving over to Asia and there are five options once again with Japan leading the way at industry best odds of 7/4 with William Hill. Things are tight beyond that point with Australia at 3/1 with Betway, Iran at 4/1 with William Hill and South Korea at an interesting 4/1.
Completing the betting for the Asian section are Saudi Arabia at a top price of 11/1 with Betway.
Finally, we come to North and Central America: This has just three choices and looks to be clear cut and as such, there is a smaller choice of bookmakers. Black Type have good prices on all three possible outcomes with Mexico at 1/2 followed by Costa Rica at 3/1 and Panama at 11/2.
Verdict
The trend for European countries to win on European soil is no longer a certainty but it remains a strong indicator. We think that Germany are worthy favourites and have a better chance than the unpredictable Brazil but in general, Europe have the better options to win the tournament with France, Spain and possibly Portugal offering further threats.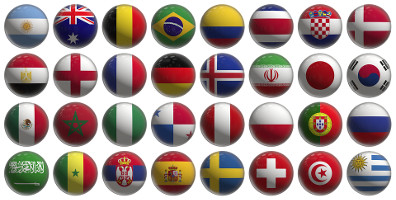 A European team to win the 2018 World Cup looks a safe bet but it's also a little short so we will avoid that option. In contrast, Germany to be the highest placed European side offers value at 11/4 so we will make that our first confirmed tip in these markets.
Our other suggestions are less certain although Egypt to be the top African nation carries a smaller price of 9/4. The Egyptians are joint favourites with Senegal but have the prolific Mohamed Salah in their ranks and if he replicates his club form, the Liverpool striker can carry his side out of a group that also contains Russia, Saudi Arabia and Uruguay.
Our final tip is a longer one but South Korea look underated to us at 4/1 to be the top Asian side. They may not have the same quality in their squad as the one that reached the last four in 2002 but they have some top class players available. The South Koreans are in a very tough group but with Germany likely to cruise through their section, the battle is on for second place along with Mexico and Sweden.
Best Bets:
Germany to be the highest placed European team at 11/4 with William Hill
Egypt to be the highest placed African team at 9/4 with BetBright
South Korea to be the highest placed Asian team at 4/1 with William Hill