WWE Royal Rumble 2018: Odds and Betting Preview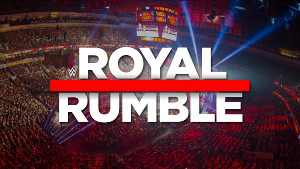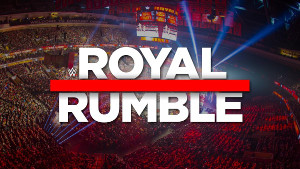 Professional wrestling may not be every punter's idea of a place to make a profit and not every bookmaker chooses to get behind the sport. However, there are many outlets who quote an active set of markets so, when the latest edition of Royal Rumble comes along at the end of January, there are plenty of options to consider.
The event takes place on the 28th of this month at the Wells Fargo Center in Philadelphia and this year it will create history. For the first time in 31 editions, there will be a women's Royal Rumble that will sit alongside the action in the men's event.
While the full field has yet to be announced, all of the top wrestlers from both genders will be there but what about the betting? What is open right now and how do we go about picking a winner?
Men's Outrights
As with all Royal Rumble events, there is a series of matches involving 30 wrestlers in total which will ultimately all result in a final showdown. Our reigning champion going into 2018 is Randy Orton but our favourite for this year's renewal is Shinsuke Nakamura who starts at a best price of 6/4 with Betway.
Nakamura is a 37 old Japanese professional wrestler with lots of experience and while he signed up with the WWE in 2016, he did not feature in Royal Rumble 12 months ago. Many are tipping him for victory this year however, after he has featured in a number of high profile storylines in the lead up to this event.
Second on the list is Roman Reigns at 7/2 with Betway, just ahead of Daniel Bryan who is at a best of 4/1 with most bookies including Paddy Power and Betfair. As we've seen, Reigns fell at the final hurdle last year while Bryan didn't feature in 2017 having been retired at that stage in his career.
Chasers
John Cena is the fifth favourite with the bookies and can be picked up at a top price of 5/1 with Betway and then things start to open out. A gap follows to Braun Strowman and Dolph Ziggler, both at 10/1 with Betway and then we move further through the pack until we get to Finn Balor at 14/1 with Betway and Seth Rollins at 16/1 with Paddy Power and Betfair.
Notably distant in the betting is our reigning champion Randy Orton who is quoted at a top price of 22/1 with Betway. It's not uncommon to see multiple winners of Royal Rumble and it's interesting to see Orton as short as 10/1 in some places.
Format
With 30 wrestlers involved on the night, there are plenty of additional names to consider but those are the main contenders for Royal Rumble 2018. It might help if you are an avid WWE fan and are following all the storylines in the lead up to the event but profits can still be made here.
The first thing to understand is the format and this essentially works on the basis of Last Man Standing. There are 30 bouts in total and the winner, from round one through to the final showdown, stays on until they are beaten or they claim the ultimate prize.
It's easy to deduce that it would take an almost superhuman effort for any wrestler to win all 30 bouts so we're really looking for someone to come in during the later stages. In 2017, eventual champion Randy Orton was introduced in Round 23 while 12 months prior to that, winner of 2016's Royal Rumble Triple H came in right at the very end in the 30th and final bout.
One issue for this year is that, as of January 22, we don't know the official draw and in fact, only 12 of the 30 wrestlers have been officially declared. However, the favourites tend to appear later on and it is possible to make an early verdict. We'll come on to ours shortly but as we mentioned earlier, this is a ground breaking year for Royal Rumble.
Women's Outrights
For the first time ever, there will be a women's version of this event. As of January 22, 18 of the 30 entrants have been confirmed and the format will follow that of the men's version.
The favourite in this section at the moment is Ronda Rousey who is on offer at best odds of 2/1 with Betfair and Paddy Power while Asuka follows closely behind at a top price of 5/2 with SkyBet.
Rousey is a mixed martial artist and a former Olympic medallist who has some success in WWE events since she came on board in 2014. Asuka, meanwhile, has previously enjoyed the longest winning run in women's WWE history and the title could well come down to a battle between these two.
There are plenty of other options for those that disagree with that theory and these could include Paige at 11/2 with Betway, Nia Jax at 10/1 with Betway and Sasha Banks who is out at 20/1 with SkyBet.
Verdict
This form of professional wrestling gets plenty of criticism as a sport but it's important to understand that while results may be pre-determined, no-one outside of the WWE organisation knows them so in that sense betting is completely fair.
It does, however, mean that you have to analyse and try to second guess storylines as opposed to form and fitness so can we use that to pick a winner here? We feel that it's possible and having come so close in the previous two years, it could be time for Roman Reigns to get over the line.
In the women's event, it should be between the two favourites and while we have a preference for Ronda Rousey, the prices are a little short here and we'll therefore see how the first women's edition plays out before committing in future years.
Best Bets for Royal Rumble 2018
Roman Reigns to win the Men's Title at 7/2 with Betway