YouTube: Who will have the most Subscribers on New Year's Day?
Please keep in mind that all odds mentioned are accurate at the time published on 19/10/2018 12:33 pm and are likely to change.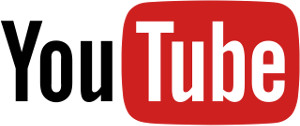 One of the most unusual novelty markets we've ever seen has landed with odds on which YouTuber will have the most subscribers on January 1st 2019. It's an option where there is a runaway favourite but for those who study these things, an outsider win would be very profitable indeed.
YouTube has become a phenomenon since launching and after subscriptions were allowed from 2005, many of those who make and share videos here have become celebrities in their own right. With that in mind, it's perhaps not surprising that we should see this 'Most Subscribers' Market.
We'll shortly take a look at the names in the frame for this bet but let's firstly look at the state of play as we draw to the end of 2018.
Current Situation
As of September 2018, the most recent set of figures available show that PewDiePie holds the lead for most YouTube subscribers at 67 million. The figures here are obviously rounded up but that is a significant sum.
PewDiePie was originally from Sweden but now lives in the UK where he runs a comedy YouTube channel that is clearly extremely popular.
It's relatively close among the top two – assuming we say that a gap of one million is close – as we get to second placed T Series – the India based record label which has 66 million sign ups. From that point, bigger gaps start to open up before we find Justin Bieber, the musician whose official VEVO channel can current boast over 41 million subscribers.
Behind the top two we currently have Canal KondZilla, a Brazilian music director who also has 41 million followers on the channel but is just behind Bieber in terms of exact numbers. As we move through the list, other names on 31 million and above will be more familiar to viewers on a global basis. They include the singer and songwriter Ed Sheeran and the WWE wrestling channel.
All of the names in the top ten can boast phenomenal numbers but there can only be one winner of this market to have the most YouTube subscribers by New Year's Day 2019. The question is, who will it be?
Man to Beat
It's fair to say that the bookmakers haven't exactly embraced this market and at the time of writing, the only odds that we have come from Betway. That situation could change but for the moment, this is all we have to go on but at least we know that this bookmaker is rarely out of step with the rest of the market so these odds will be competitive.
Given the figures listed above, it's no surprise to see PewDiePie head the betting in this market but his lead at the top suggests there could only be one winner here. The Swede's price with Betway stands at 1/100 right now so is there really any point getting involved?
It's certainly going to be tough but we think it's possible that he could be overhauled from somewhere among the chasing pack.
Bubbling Under
Behind our favourite, Betway have excluded T Series for now so we have a big gap to the second favourite Justin Bieber at odds of 20/1. Bieber needs to be active and to get himself firmly in the public eye before a new set of fans between now and the end of the year and we think he can do just that.
In third place is Hola Soy German at 25/1 and then the market moves out again. Behind that third favourite is Canal Kondzilla at 50/1 and that's a price shared by both DudePerfect and Ed Sheeran. As we continue through the list, Taylor Swift's official VEVO channel is on offer at 66/1 while, at the very back of the list, Fernanfloo, ElrubiusOMG and Whindersson Nunes are all at 100/1. Just to confirm, all of those prices are with Betway.
Verdict
All of the figures here are clearly very commendable but it's going to take a superhuman effort to overtake PewDiePie at the top of the table. Punters may want to see if other bookmakers decide to open a market between now and the end of the year or they may simply want to move on, considering that skinny 1/100 price on the favourite. Alternatively, if you are looking for an upset with this bet, the prices declared by Betway look to be quite interesting.
As second favourite at 20/1, Justin Bieber looks to be the only candidate with any hope of overhauling the man at the top. It's a tall order but, with some news, awards, music releases and anything that gets him back in the public eye, you can be a Belieber and take a modest wager on Justin in this market.
Best Bets for Biggest set of YouTube Subscriptions as of January 1st 2019:
Justin Bieber at 20/1 with Betway