Booker Prize Betting 2017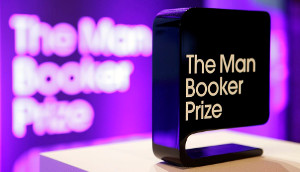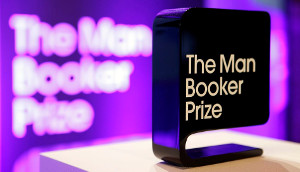 As we already know from our frequent forays into the novelty betting markets, there is very little that you can't stake on these days. Betting on the Booker Prize may not be the most obvious option to take but it is very popular and there are some very good reasons for that.
What is it?
If you're new to this market then naturally it will help to fully understand the Booker Prize and what it involves. Officially, the award is known as the Man Booker Prize for Fiction and it is awarded to the best fictional work in each year.
There are two main stipulations with the award: The book has to be written in English and published in the UK. It was first handed out in 1969 and over nearly 50 years there have been some notable winners including Iris Murdoch, Salman Rushdie, Kingsley Amis and Roddy Doyle. 2016's winner was Paul Beatty with The Sellout which was a satirical novel and this is a category that rarely comes home with the trophy.
Judging takes place ahead of the official ceremony which is held at the beginning of October so who is in the frame for this year's award?
The Market
Ahead of the ceremony the judges pick a shortlist of six books so there are fewer options to choose from in the outright win market. It's also worth noting that while most bookmakers are happy to get behind novelty markets, there is a much smaller selection for the Booker Prize in 2017.
Of those that have declared prices so far, the favourite is Lincoln in the Bardo by George Saunders which comes in at best odds of 2/1 with EnergyBet and Ladbrokes. Amongst the many positive reviews that this novel has received, the Guardian describe it as an extraordinary story of the Afterlife.
Incredibly, this is Saunders' first novel and it's already on many Amazon wish lists for Christmas 2017.
Close behind
While the bookies have made their collective minds up as far as the favourite is concerned, no-one is entirely sure who should follow. Some have joint second favourites but all the bookmakers who have declared markets suggest it's a close run thing between the following two:
Elmet by Fiona Mozley
Exit West by Mohsin Hamid
A quick look at the betting right now shows Elmet on offer at a top price of 6/1 and Elmet at best odds of 11/2. Both of those prices are with Paddy Power and if you think they have a chance of challenging the favourite, how do you split them?
Reviews from all the literary columnists can't seem to split these two novels either with gushing praise being bestowed on both. At a rather more basic level, Exit West has marginally more 5 Star Reviews on Amazon than its rival but that's not an indicator that the judges will look for.
Completing the Market
Three books remain on the short list for this year's Man Booker Prize and they are as follows:
4321 by Paul Aster: 8/1 with Paddy Power
Autumn by Ali Smith: 11/2 with EnergyBet
History of Wolves by Emily Fridlund: 10/1 with Paddy Power
From those figures you would feel that History of Wolves is the rank outsider in this market but other operators such as Ladbrokes have the six books priced very closely together. Looking at Paddy Power's prices, which are usually very good indicators in any market, there are clear divisions so perhaps we can exclude History of Wolves and 4321 from our thoughts.
Picking a Winner
As you may imagine, this isn't a market that offers a lot of scope in the way of side betting so really it's all about picking the winning book. The bookmakers have their favourite but will Lincoln in the Bardo get over the line or is there a genuine challenge in the chasing pack?
The list of previous winners is free to browse and it may just be possible to identify a trend. Last year's winner by Paul Beatty was a satirical novel as we mentioned but prior to that, we had four successive historical novels coming home and claiming the trophy.
Since 2000, eight of the 17 winners have provided historical novels so this is as good an indicator as we can find.
Dedicated Booker Prize fans will have already read all six novels on the shortlist and will have made up their own mind as to who will take home the award. As for our own choice, the favourite – Lincoln in the Bardo by George Saunders – is getting the best reviews and if you are not a literary expert, it's always advisable to follow the experts and consider their opinions.
The result will be known in just a few days so there's still time to get involved with some strong prices from around the markets.