New Royal Baby Name 2019 Odds
Please keep in mind that all odds mentioned are accurate at the time published on 19/10/2018 9:15 am and are likely to change.
Another year, another Royal Baby: This time it's the turn of Prince Harry and Meghan, the Duke and Duchess of Sussex to continue the tradition of providing a royal birth on an almost annual basis.
The pregnancy has only just been announced and we're some way away from the happy occasion in 2019 but already, the markets have started to open on the baby name so let's take a look at the options for those who want to take an early punt.
Girl or Boy?
The gender of the new baby hasn't been confirmed and it's traditional for high profile royals not to reveal this ahead of the birth. So, this is the first bet that you could get involved with an it offers a girl at 10/11 or a boy at 10/11.
Both of those prices are from Ladbrokes and as we can see, it's essentially a 50 / 50 call.
Front Runner
On to the baby name and, as we've previously become accustomed in the case of William and Kate's children, there is a lot of speculation that Diana will be used this time. The bookies aren't quite so sold on the idea however with both Betway and Ladbrokes making this the joint third favourite at odds of 12/1.
The early favourite here is Victoria which has a clear gap at the top of the market at best odds of 8/1 with Ladbrokes. This choice would be a nod to a former, formidable monarch who reigned across the 19th and 20th centuries and it's a name that doesn't look out of place in the modern day.
Close Behind
While the two bookmakers involved have been in agreement so far, there are some clear discrepancies in the chasing pack. Betway have James as their second favourite at odds of 9/1 while Ladbrokes put that option all the way down to a 16/1 chance.
Ladbrokes are shorter on Albert and Arthur while Betway have the best numbers for both at 12/1. Following on are Elizabeth and Charles at 16/1 with Ladbrokes while Betway have Philip down at those same odds of 16/1. The latter three options are all tied to living royals and for that reason alone they will get some support from the betting public.
Beyond the options we've mentioned, the market starts to move out but there are plenty more names to consider.
Outside Punts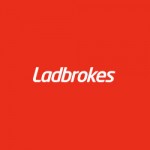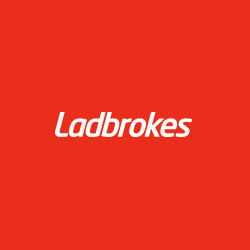 Ladbrokes are quite conservative in their approach to novelty betting so they have no suggestions that are really ridiculous. That's not quite the case with Betway however who have listed a number of 100/1 shots that have little or no chance of coming to fruition.
The names in question are Boris, Donald, Jeremy, Kim and Theresa and are mainly linked to controversial political figures. If you want to waste some money, by all means take a punt but none of those four will be giving you a profit in 2019.
Some rather more plausible outsiders might include either Alexander or Alexandria, both of which are available at the same odds of 20/1 with Ladbrokes. William and Mary can both be picked up at 25/1 with Betway while Andrew and Sarah are quoted at 33/1 with Betway again.
Verdict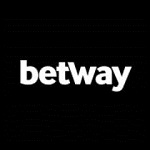 It's possible that more bookmakers will get involved with this bet in the months leading up to the birth so we may see more names enter in the weeks that lie ahead. Additional markets should also come in here so expect to see options for date and time of birth and maybe some very obscure punts such as the make of car that comes to collect Meghan and baby from the hospital. That's all in the future so for now, it's all about gender and finding a name.
While there is some support for Diana in this market, serious bettors are likely to stay away from this option. It would be a controversial selection as a first name but, if the baby is a girl, the chances of Diana being used as one of the middle names would be a safer choice that would appease many.
We also think it's unlikely that Harry and Meghan will use the name of a current, living royal. It's not a trend that's widely adopted and William and Kate have certainly avoided it so we can probably rule out the likes of Charles, Elizabeth and Philip.
Of course, the first thing to do is guess the gender of the baby and, as this is their first child, there are no patterns and this is a 50 / 50 call. This makes our task harder but there are two names that clearly stand out, one for a boy and one for a girl.
For the female option, it's very easy to see why Victoria leads the way: It's a neutral choice, would offend nobody and it keeps a significant royal name going in the modern era. For the male equivalent, James is another good punt for the very same reason.
You could take a hedge by taking both names, bearing in mind that we have no idea as to gender. By staking the same on each option, you can get a profit as long as one of them is right. For now, we'll just stick with James and because of those disagreements on prices, the best odds of 16/1 from Ladbrokes look to represent generous value.
Best Bet:
James to be the new Royal Baby name at 16/1 with Ladbrokes