Game of Thrones Odds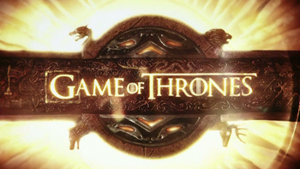 It's fair to say that the Fantasy Drama Game of Thrones is a complete phenomenon. For those that are addicted to the many comings and goings, it can be hard to realise that the first episode only saw life as recently as 2011 and in six short years the show has really got in to the public psyche.
It's also quite rare for a TV show such as this to have a range of betting markets against its name. Normally these are reserved for reality shows where the public stake on winners and who they think will be voted off. Once again, that is a measure of just how popular this programme has become.
So, if you were looking to take a punt on Game of Thrones, what markets are available and who is listing the best prices in this respect?
Claiming the Throne
In truth, not all bookies have embraced the concept of offering markets for a show where plotlines are known to select people some time in advance. The list of participating outlets is therefore fairly small but some big names have got behind Game of Thrones.
The big question for all GoT fans is who will be the one to rule Westeros and be the last to sit on the Iron Throne? It's the market that entertainment bettors are getting fully behind and it shows a clear leader.
Jon Snow, played by Kit Harrington leads the way with most bookmakers here and is on offer in the open markets at 7/2 with Ladbrokes. Introduced to the series as the illegitimate son of Ned Stark, this character is the favourite with most bookmakers but interestingly, Ladbrokes themselves have Daenerys Targaryen at a slightly shorter figure of 3/1.
Elsewhere Targaryen, played by Emilia Clarke is further out with William Hill offering the current best price of 4/1. Those changes in prices show how hard this type of market is to call at times with the bookies unable to make their minds up in respect of a clear favourite.
However, it also shows that there can be definite value with this type of bet if you study the series closely and are able to predict the winner.
Outside Options
Fans of the show will also be able to identify some possible value as we move through the pack that are chasing in on Jon Snow and Daenerys Targaryen. The Stark family feature strongly in this with Sansa Stark the shorter priced at 11/1 with 10Bet, Arya Stark at 14/1 with William Hill and Bran Stark out at 22/1 with Ladbrokes.
This dynasty is very central to the whole TV Series with Ned Stark, played by Sean Bean, being a lead character up to his execution. The remainder of the family are left therefore to avenge that death and try to lay their own claim to the Iron Throne.
Also included in a batch of short to mid-range prices are Tyrion Lannister at 8/1 with Ladbrokes, Nights King at 10/1 with 10Bet and Gendry at 14/1 with 10Bet again. Even with all the death and destruction, a vast number of characters are left in the frame with 10Bet being the most extensive of the current bookies as they list 34 names in this market. Among the rank outsiders are Gilly at 300/1, Ellaria Sand at 250/1 and the rather intriguingly named Hot Pie who is way out at the 500/1 mark.
Alternatives and Strategy
At this stage in the Game of Thrones saga, the only market we currently have available is that for the Iron Throne. Clearly this is the main focus right now but as we move through the episodes, we may see some alternative betting being introduced.
As for strategy this is probably one market where the regular punter really has to be a GoT aficionado. You either love the drama or you've tried to watch it without getting hooked and if you fall into the latter category then you're probably at a disadvantage.
If you are a serious Game of Thrones fan then you can certainly look to dissect plot lines and decide whether the bookies have got it right in making Jon Snow their general favourite. The biggest challenge looks to come from the Stark family but if that's the case then which one will prevail?
If you're not in tune with the show then the good news is that you can easily get the DVDs or watch catch up TV to get up to speed. Binge watching could be the key to making a profit here – you just have the seven seasons to get through!