Next Bond Girl Odds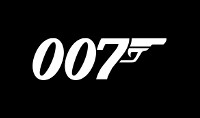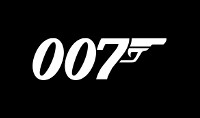 Among the most popular entertainment bets is the market for the next James Bond and it's one that is constantly open, even when a new incumbent has just been named by the industry. Less popular but potentially just as rewarding is the market for the next Bond Girl – the Femme Fatale who's either with or against 007 in the constant fight against evil.
There are options for this bet and some outstanding names to consider so let's have a look at who is in the frame.
The Favourites
At present, we found just two bookmakers quoting prices – SportingBet and Paddy Power. The odds vary greatly between the two and that suggests it's an open market with plenty of value. The favourite for both is Cara Delevingne and while Paddy have her as an odds on, 2/9 shot, SportingBet have the top price here of 2/1.
25 year old Delevingne certainly seems to fit the bill as a Bond Girl – tall, blond with blue eyes and in 2016 she played an Enchantress in the comic book movie Suicide Squad so that would appear to have been a good grounding.
Behind the favourite, Paddy Power have Emilia Clarke at 7/1 while SportingBet have the same actor way out at best odds of 28/1. It's an indication of how split the bookies are in considering their options so could there be some real value here?
Film fans will remember Clarke primarily from her starring role as Sarah Connor in the 2015 movie Terminator Genisys so this is an action blockbuster that could lead on to a Bond Girl role.
Other options at a similar price include Marion Cotillard at 5/1 with SportingBet and Margot Robbie at 10/1 with SportingBet again. Robbie is 27 and also starred in 2016's Suicide Squad as Harley Quinn so looks a good value option. At 42, Cotillard is vastly experienced with scores of notable films behind her and that relatively short price of 5/1 suggests that she has a good chance.
Chasing Pack
One of the prices that interests us is the 28/1 from SportingBet next to the name of Emma Watson. We all know her as Hermione from the Harry Potter films – she's actually 27 now – and she has since gone on to roles such as Belle in 2017's Beauty and the Beast. If the makers of James Bond want to be a little less predictable, Watson would be a good choice and it would underline her undoubted versatility as an actress.
Gillian Anderson was a hit with Sci Fi fans who followed the X Files but she is a distant shot at 40/1 with SportingBet. Other names that stand out from the chasing pack include Halle Berry at 25/1 with Paddy Power and Angelina Jolie at 66/1 with both Paddy Power and SportingBet. Could the James Bond organisation select a familiar and experienced name from within the industry?
Alternatively, perhaps there could be something of a royal flavour to the next Bond Girl. Actress Meghan Markle, who is widely expected to become engaged to Prince Harry at some point in 2017, is listed at a top price of 40/1 with Paddy Power.
Unlikely…?
Traditionally, Paddy Power like to entertain us with some bizarre names but having come under recent criticism for this, they have kept quiet for the Bond Girl betting. There are, however, some outside options that might seem outrageous but could potentially come to fruition.
One of these is the singer Rihanna – stunning in terms of looks and she has some film credits too, including an appearance in Ocean's Eight. If you think this has potential, Paddy Power are the only ones offering odds on Rihanna right now and they come in at 33/1.
Other, longer range shouts include Selena Gomez at 100/1 with Paddy Power and Vanessa Hudgens at 80/1 with SportingBet. Along with Zendaya at 50/1 with SportingBet, those three are known for progressing through the ranks at Disney, starring in teen series and moving on to bigger things.
Without any major, serious roles however, their collective chances seem remote.
Picking a Winner
Bookmakers are generally very astute when it comes to setting the odds for any entertainment market but the fluctuations in prices between Paddy Power and SportingBet suggests this is tough to call.
Cara Delevingne seems a worthy favourite and remember that Paddy are very short on her at a 2/9 price. From those following on, Emelia Clarke has to be considered – 7/1 with Paddy Power but a generous 28/1 with SportingBet – and once again she has the credentials to be the next Bond Girl.
Margot Robbie also looks a decent option at that 5/1 figure with SportingBet while from the outside bets, the 28/1 from SportingBet for Emma Watson looks particularly interesting. Markets are open and this is a good time to make your choice because, while it looks a tough call, there seems to be great value right across the Bond Girl betting.