Betting on the Next James Bond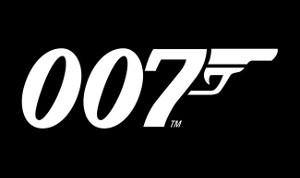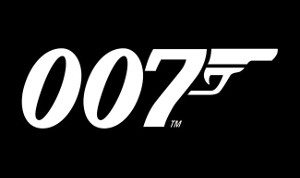 Betting on entertainment markets is a huge growth area for all bookmakers and, with new reality TV programmes coming up all the time, that growth will continue for some time yet. For traditional sports bettors, it can still be seen as a bit of a novelty but it's certainly an interesting area where good value odds and potentially high profits can be found.
One of the oldest entertainment bets speculates on which actor will be the next James Bond and, at this point in time, that speculation is intensifying.
The Man in Charge
As of August 2017, Daniel Craig is the current James Bond and he has held that role since first appearing in Casino Royale back in 2006. After more than a decade in the hot seat, there is a rumour that the next Bond film will be his last and naturally that has brought the betting markets back under the spotlight.
So who do the bookies feel is the man, or possibly woman to step into 007s shoes?
Runners and Riders
The market shows that it's tight at the top with Tom Hardy the marginal favourite at 3/1 with the likes of EnergyBet and William Hill. Some outlets have the same 3/1 price on Jack Huston while EnergyBet have some tempting best odds here of 6/1.
Both seem to fit the bill of a classic 007. Hardy has been talked about as the next Bond for a number of years now. He will be 40 years of age in 2017 and has starred in a number of action movies including Black Hawk Down in 2001 which was his film debut.
Huston is slightly younger and readers may know him from his role in Boardwalk Empire. If you have faith in the markets, the battle could be between these two men and the fact that so much of the newspaper talk has been around Hardy suggests that he is the logical bet.
However, if you compare the two CVs then there is little or nothing to choose between the two men so Huston at that 6/1 with EnergyBet does represent a good priced alternative.
Outside Options
One of the prices further down the James Bond betting list sits next to the name of Damian Lewis and it's one that could be very interesting indeed. Lewis certainly fits the role of the debonair Englishman and has also played a number of action roles that could eventually lead to the biggest part of all.
However, he has looked to distance himself from the 007 role in certain interviews so perhaps that's why his best price as the next James Bond is out at 33/1 with EnergyBet and Paddy Power.
Elsewhere, there are a number of shorter options that all look very similar. Once again, the actors involved have all played similar parts in the past and the all fit the Bond demographic in terms of age. The names involved then are Aidan Turner at 6/1 with William Hill, Idris Elba at 7/1 with SportingBet and Paddy Power and Tom Hiddlestone at 8/1 with William Hill.
It's hard to pick a definitive winner from those three as they are all fairly similar so you will need to assess their qualities, look for any discussions in the press and then pick your winner.
Bucking the Bond Trend
Up to now, we have yet to see James Bond reinvented as a woman but, as that gender change has recently occurred with Doctor Who, maybe this is a possibility. Halle Berry has stated that Bond should never be a woman but irrespective of that, you can get odds of 10/1 on any female with either Ladbrokes or Coral while X Files heroine Gillian Anderson is one of those specifically named and she is on offer at 33/1 with William Hill.
Of the more far-fetched options, former One Direction singer Harry Styles is at 100/1 with EnergyBet as he embarks on his acting career while Unibet have given us a laugh by quoting either Boris Johnson or David Cameron at 500/1.
Disregarding those last two names, this is an interesting market and it could be a tight one. With Daniel Craig believed to be considering his future, it could also be a good time to place your bets on the next James Bond.