Next Superman Odds
Please keep in mind that all odds mentioned are accurate at the time published on 19/09/2018 3:38 pm and are likely to change.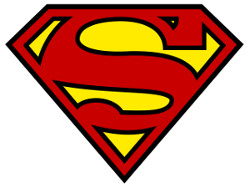 With the news that Henry Cavill is due to be replaced by Warner Brothers in the next Superman film, speculation is rife as to who will replace him. Film buffs and comic fans alike will have their own opinion but just who is out there that can do the role justice?
At the same time there is a small, but interesting betting market available and as novelty bettors will know, this is just the kind of entertainment speculation that can lead to a nice profit. So let's take a look at who is in the frame to play this iconic role as soon as Cavill departs.
Runners and Riders
Firstly, we should note that at present, only William Hill seem to be offering odds on the next Superman. That situation could change but at least we know that this is a long-established bookie with a good reputation for strong prices in this type of market.
To kick things off we have joint favourites with Colin O'Donoghue and Michael B Jordan both on offer with Hills at the same price of 3/1. Of the two, more media column inches seem to be given over to O'Donoghue which is interesting as, unlike many of the actors on this list, he has no real history when it comes to Superhero roles.
37 year old Irish actor O'Donoghue may be best known for his portrayal of Captain Hook / Killian Jones in ABC's Once Upon a Time Series but he's clearly getting plenty of support in the Superman markets.
Michael B Jordan, meanwhile, will be more familiar to fans of this genre and during a busy period for the 31 year old, he has played the villain Killmonge in Marvel's Black Panther.
Chasing Actors
Behind the two men at the top of the outright markets is Sam Claflin at 6/1 with William Hill. Fans of the Hunger Games should know this 32 year old English actor from Ipswich who played Finnick Odair in the film series. Claflin has enjoyed a career stretching back to 2010 and has also appeared in the popular Pirates of the Caribbean series.
Next, William Hill have priced four actors at the same figure of 10/1 to become the next Superman. Cillian Murphy, Armie Hammer, Channing Tatum and Donald Glover are the names in question so how do we pick between them?
All four could lay strong claims to taking over the role but Hammer looks particularly interesting and not just because he has a name that screams out from the billboards. When we consider Hammer's acting CV, it suggests a very versatile man with roles in romantic comedies to western thrillers and a voice actor in cartoons.
Perhaps there is a lack of superhero characters in his past although he did have a significant role in the Man from U.N.C.L.E 2015.
Prices continue to be tight as we move through the field with three further actors listed by Hills at the same odds of 12/1. James Norton, Matt Bomer and Matthew Goode are the men in question there and of those three, Goode may have some valuable and relevant experience in the superhero genre.
Outside Punts
We've only got William Hill's odds so far so the suggestions have been quite sensible with none of the outrageous options that we might have seen from certain bookies. There are, nevertheless, some long prices attached to this market and our rank outsider is Jon Hamm at 25/1.
Age may be seen to be against this selection but at 47, he has vast experience that includes a number of roles that may see him land the role as next Superman.
At shorter prices than Hamm are others who could still be considered as outside bets. These include Richard Madden and Tom Hiddleston at 16/1 plus Adam Driver at 20/1 and once again, all of those numbers come via William Hill.
As a final point to note, a number of industry commentators are talking up the possibility of Idris Elba taking on the role but at present, William Hill do not have a price next to his name. Elba is heavily linked to become the next James Bond and would obviously be busy if that were to happen but if you feel he's a real contender for Superman, it may just be worth messaging Hills and asking for a price.
Verdict
All of the names mentioned on this list have, in some way, obvious credentials to become the next Superman. Some have direct experience of playing roles in Superhero Movies while others are hugely versatile and could take on any casting.
Of the two joint favourites – Colin O'Donoghue and Michael B Jordan – Jordan seems to have more in the way of direct experience when it comes to the Superhero genre and he would be our preference. However, the name that keeps coming back to us here is that of Armie Hammer.
At odds of 10/1, William Hill clearly aren't that convinced but his CV is very diverse and it covers everything from Comic Action heroes to romantic flicks – most notably with the multi-nominated Call me by Your Name which is a film that should be very fresh in the minds of those who need to make the decision.
The resume is very similar to that of Henry Cavill but Hammer actually has more experience of playing heroes – assuming we include his title role in the Lone Ranger.
It's a long shot in a market where there are no Each Way bets but looking at the contenders, Armie Hammer seems to us to be the perfect fit.
Best Bets for Next Superman
Armie Hammer to win at 10/1 with William Hill