Bet on Star Wars Episode 8: The Last Jedi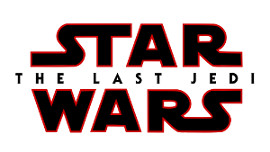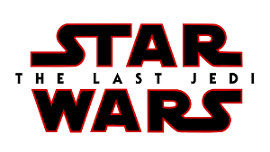 If you've seen the trailer then your appetite may well have been whetted by the impending release of the new Star Wars film. Number 8 in the series is soon to be in the cinemas and a tantalising four minute video has hinted at what is to come.
Who is the last Jedi and how ill it all end? We have until Christmas to find out the answer to those questions but in the meantime, this is a perfect time to get involved in a number of betting markets that have been opened to mark the special occasion.
Your Star Wars Options
With the interest in entertainment betting continuing to rise, huge films such as these are going to attract more and more markets as we move forward. Admittedly, the choice for the Last Jedi is small in terms of bookmakers with William Hill the only major brand to declare but there are certainly lots of options for anyone looking to get involved here.
William Hill's first bet is for the Last Jedi to have the highest weekend opening gross takings for any film in the US in 2017. This is priced right down at 1/16 so clearly they feel that this is something of a foregone conclusion.
It's a big film in one of the most popular movie series of all time and it's being released at Christmas so surely it ticks all the boxes and is likely to give you a small profit at that 1/16 figure.
Longer Priced Options
The Last Jedi seems set to be the biggest grossing film of the year but the bookmakers don't feel that it will be the best of all time. William Hill are also offering odds of 1/6 on the latest Star Wars version to NOT break the world record of 2.788 Billion USD which is currently held by Avatar.
That's a strange way of phrasing a bet but once again, if you agree with their conclusion then there is a modest profit up for grabs. Alternatively, you can turn that around and get 7/2 with Hills on the Last Jedi going on to eclipse Avatar and to take that World Record.
There are other prices relating to takings too and if you want to bet on this film taking more than 1 Billion USD in the US domestic market, William Hill will reward you with a price of Even Money. Once again, you can flip this and back the Star Wars movie to finish below that mark and the odds in this respect stand at 8/11.
Countdown to the Oscars
We've recently rounded up a selection of betting markets for the 2018 Oscars and we saw that Dunkirk was the clear favourite in this respect and at the time, there was no mention of the Last Jedi. That market will certainly alter, bearing in mind that the announcements won't be made until next March but at this early stage William Hill aren't holding out too much hope for this latest Star Wars Blockbuster.
To get a nomination for best picture, Hills are currently quoting 6/1 and that in itself is a very distant price but when you consider that 50/1 is available with the same bookmaker for the film to actually win that category, then it seems that the chances are very distant.
This is the type of genre that the film industry doesn't always take too seriously with its fantasy element but those do seem like tempting prices and they may only drop from this point. Once the Last Jedi is fully released and the public reaction becomes favourable then the odds setters may think about these markets in a different light.
Completing the list of available betting options from William Hill are punts relating to the Force Awakens, the previous Star Wars release that the latest movie will be looking to eclipse.
The two options in this respect are Last Jedi to gross more than the Force Awakens and this is quoted by Hills at Even Money. If you think that Star Wars 8 will gross less than its predecessor then those odds drop to 8/11.
Those are interesting prices and they show that William Hill, at least, don't actually think that much of this latest release. Yes they think it will be the highest grossing film of the year but they expect it to perform worse than the Force Awakens while Hills give the Last Jedi very little chance of making any impact at next year's Oscars.
It would be good to see another bookmaker get involved just so that we could get a sense of balance but while this is all we have, there could be some value. In the wake of the trailer release and in the build up to the film itself, anticipation could build and those prices may well come down so if you are a Star Wars fan, William Hill have certainly given us plenty to think about from their set of related markets.