Supercars 2017 Betting: Newcastle 500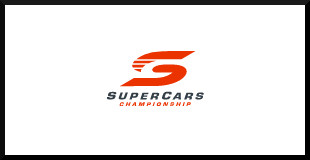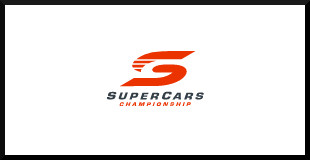 With the 2017 Formula One season now drawing to a close, those who like to bet on Motor Sport are turning their attentions elsewhere. The Supercars Championship in Australia already has a loyal following among fans and the betting community but those numbers are swelled as the year comes to a close.
In 2017, we've already seen 13 races take place along the length and breadth of Australia and it all comes down to the final event, the Coates Hire Newcastle 500 which goes off this weekend. Across the 25th and 26th of November, the race and the overall Championship will be decided.
Standings
Going into that final event, Jamie Whincup stands at the top of the Drivers' Championship with 2850 points from those 13 races but just 30 points behind is compatriot Scott McLaughlin. Fabian Coulthard follows with 2674 points but it's essentially between two men as we head into the final straight.
So, we have plenty at stake as we head to Newcastle this weekend but what do the bookmakers make of it all?
Men to Beat
This isn't a market that's embraced by all bookies but if you look hard you can find some excellent value across any Supercars season. For the season finale – the Newcastle 500 – it's tight at the top with Jamie Whincup the favourite to win it at odds of 13/5 with EnergyBet.
Scott McLaughlin follows at 3/1 with 32Red and then we have a small gap to the third favourite, Chaz Mostert who is on offer at 4/1 with Ladbrokes. Clearly it's tight at the top so, if we were picking between those three, where would our money be going?
Whincup leads the championship overall and is our most recent winner, having taken out the ITM Auckland Sprint last time out. McLaughlin was successful prior to that race with victory in the Vodafone Gold Coast 600 so form is quite well balanced between the top two.
Mostert also enjoyed a good run at that Gold Coast event so, based on recent form, it could be as tight as the market indicates.
Unfortunately, that is our only indicator for this event as the Newcastle 500 is new to the Supercars circuit for this year.
Chasers
The season is traditionally dominated by Australian drivers but there have been some isolated successes for other nationalities in this 2017 campaign. Simona Silvestre is a Swiss driver with some top 20 rides this year but clearly needs to be avoided at 775/1 with EnergyBet.
Elsewhere, it's Aussies all the way with other names in the chasing pack having enjoyed moderate success this season. They include David Reynolds at 14/1 and Craig Lowndes and Cameron Waters who are both at 26/1. Once again, all of those prices can be picked up with EnergyBet and they may just mount a challenge but it seems unlikely that we should look outside of the top three. However, when you consider that Fabian Coulthard retains a slim chance of taking the drivers' series, his best odds of 12/1 with EnergyBet are the standout figures from across the sportsbooks.
Options
While the Supercars Drivers' Championship is still technically open, there remains an outright champion market but it's one where Jamie Whincup has very short prices next to his name. That 30 point lead over McLaughlin may seem like a narrow one but it's enough to see Whincup widely listed at odds of 1/2 for the 2017 title. RedBet and 32Red are among the bookies quoting that 1/2 price.
Scott McLaughlin is also listed for this outright bet and can be claimed at 13/20 with 32Red while the only other driver still in with a chance of claiming the ultimate prize is Fabian Coulthard. Those chances are, however, pretty remote as he is listed at a best of 150/1 for the Drivers' Championship with RedBet.
As far as this bet is concerned, it's not quite a foregone conclusion but unless something incredible happens, Whincup is set for his seventh Supercars Series Championship and his first since 2014.
As for the race itself, EnergyBet do have a top 3 market but the prices in this could prove to be prohibitive. Whincup and McLaughlin are both at odds of 1/20 and, moving through the field, we have Shane Van Gisbergen at 1/15 and Fabian Coulthard at 1/12 – all with EnergyBet. The only possible value for us could lie with James Moffat, who started the season brightly and is on offer with EnergyBet at 11/2 to finish inside of the Top Three.
Verdict
If you're an avid follower of the SuperCars series then chances are that you will have already made up your mind in terms of a winner – both for the Newcastle 500 and for the overall drivers' championship.
However, even if you have just a passing interest in the sport you can get a good price on the closing race of the 2017 season and, one potential way of looking at this is to take a parallel from Formula One. With Lewis Hamilton looking like the only winner of the Drivers' Championship for some time, his performances have tailed off a little with a ninth and a fourth in his last two GPs.
Jamie Whincup isn't quite there yet but only needs a decent finish to take that title. We also have a case of the unknown as this is the first time the Newcastle 500 has appeared on the circuit so that makes things more open.
That may not be the most scientific of methods but there's a good case for going after the second favourite here with Scott McLaughlin at that 3/1 price with 32Red. As for the overall championship, it's almost impossible to look past Whincup so by all means take that 1/2 price if you like your profits to be modest ones.
Best Bets: