The Voice UK: 2018 Betting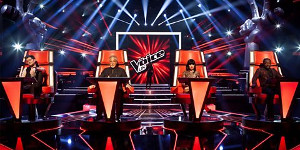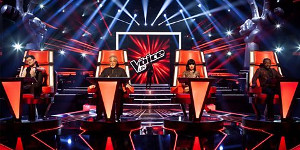 Reality shows are to the fore in TV scheduling at the start of the year and The Voice came back to our screens in the very first week of 2018. It's early days for the latest renewal but already, viewers have identified some favourites and the competition will get very intense from this point onwards.
Betting markets have also been quick to emerge as the 2018 edition gets underway and while these will get busier in the weeks that lie ahead, there could be a good opportunity to claim some early value in the small choice of options that have been declared so far.
Here's what's available along with some opinion on who could deliver a profit for 2018's The Voice UK.
Winner
At this point there are two clear markets but for most punters, the interest lies in picking an outright winner and here we have a definite favourite. Donel Mangena is the man getting most attention from the gossip columns at the moment and he can be picked up at 7/2 with EnergyBet to take the overall title.
Behind the leader there is a long gap and this could be significant. Coral have Jake Benson at 12/1 to win it so does that mean that Mangela has it all sewn up? Anyone who monitors reality shows on a regular basis may feel that the favourites always come through and with Donel Mangena having such a big lead, that could be a significant endorsement from the bookmakers.
Chasers
Behind the favourite the betting is very tight and Coral also have that same 12/1 price next to the name of Chloe Jones. Some pundits suggest that Jones could be the main challenger to Mangena and she is as short as 10/1 elsewhere.
Completing the round up of names so far are Jake Benson at 14/1, RYT at 16/1 and Jason Nicholson-Porter at 20/1. All of those prices are quoted by William Hill who point out that further names will be added so of course, it may be beneficial to wait if you don't want to commit to anything just yet.
Acts will come along who could throw this market open but from what we've seen so far, there is a strong preference for one singer so, on the other side of the coin, anyone taking a bet can get that price of 7/2 which seems reasonable now but could shorten in the near future.
Alternative Bets
Along with the outright winner of The Voice UK from 2018, there is an alternative market for the winning judge. There is quite a small set of bookies getting on board with this but once again there could be some decent value.
Will.i.am is our favourite for this market and he comes in at 13/8 with Paddy Power to claim the win. That's not a huge surprise considering that the Black Eyed Peas frontman mentors the favourite but when you see that Donel Mangena has such a big lead over his rivals, perhaps that 13/8 may have been shorter.
In second place in this particular market is Jennifer Hudson at 9/4 with Olly Murs at 10/3 and Tom Jones at 7/2. Once again, all of those figures are with Paddy Power. This is a tight market obviously but with Mangena so highly fancied to win the overall prize, it's tough to look beyond will.i.am here.
Again, the question concerns any further acts that come in and confuse the market so some will want to see how the series develops.
Verdict
Anyone who is able to watch all episodes of the Voice leading up to the final later on may feel they have an advantage when it comes to backing a winner. However, it is perfectly possible for anyone to make a correct call and recent reality shows could give us a useful trend here.
In Strictly Come Dancing and I'm a Celebrity at the end of 2017, the favourites won in each case and it's common for this to happen. However, neither of those shows produced such a clear gap in the betting between the favourite and the chasing pack.
For that reason alone, it should be logical to get behind Donel Mangena for the win and 7/2 with EnergyBet isn't a bad price when you look at the lead he has over the rest of the pack. Those that come to the same conclusion could also take the 13/8 on offer from Paddy Power for will.i.am to win the judges category as he mentors Mangena but the price there isn't as interesting so we'll pass on that and just stay with the one tip for the 2018 renewal of The Voice UK.
Best Bet: