The Voice UK: Odds and Preview
Please keep in mind that all odds mentioned are accurate at the time published on 23/03/2018 9:54 am and are likely to change.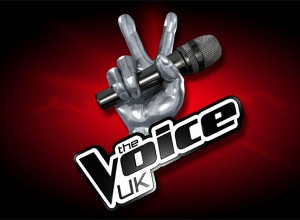 While The Voice has not always had the happiest of journeys since arriving on our TV screens, it is a talent show that many take very seriously. It lacks the frills of the X Factor, stripping the auditions down to the barest minimum but in some quarters this is the more respected show of the two.
Judges may have come and gone and at one point, The Voice was forced to switch channel but it seems to have found a home at ITV where it is finally starting to thrive. In 2018, we have now reached the knockout stages and this is where the betting also starts to intensify.
So, as the eliminations begin, who is in the frame to win The Voice UK 2018?
Front Runner
We have a very clear favourite in the outright market for the 2018 renewal and it's a singer who has been tipped for victory since he first appeared on the show. Donel Mangena is an odds on option with most bookmakers while the best price currently available is the Even Money quoted by MarathonBet.
Mangena is just 16 but his incredible talent made all four judges turn round in their chairs when he auditioned early in the contest. Eventually, the teenager from Southampton decided to be mentored by Will.i.am and the two have been in pole position in the betting ever since.
Chasing Artists
Behind Mangena we have a distinct gap in the betting before Lucy Milburn comes along at a top price of 24/5, also with MarathonBet. Lisa has a booming voice and has delivered some stunning cover versions as she's moved through the rounds. Once again, all four judges turned round early in her audition but she eventually chose Sir Tom Jones and their similar vocal styles seem to make them a good fit.
Following on from the top two we then find more gaps opening up until we come to Lauren Bannon who is available at best odds of 10/1 with Ladbrokes and Betway. Bannon is with Olly Murs for this contest while the remaining judge, Jennifer Hudson's best chance of winning may lie with Gayatri Nair who is available at a best price of 12/1 with bet365 and MarathonBet.
Elsewhere, the bookmakers have split opinions when it comes to certain acts. Take Jason Nicholson-Porter as an example and we find that while some outlets have the 33 year old down at odds of 8/1, Boylesports double that to give us the top industry price of 16/1. If there is any value to be had in this competition, it could therefore come via Nicholson-Porter who is also being mentored by Jennifer Hudson.
Other options from the remaining contestants include Jake Benson at 14/1 with Betway, Jamie Grey at 18/1 with bet365 and MarathonBet and Bailey Nelsen at 20/1 with Ladbrokes. There are plenty of contenders still left in with a chance but who is going to take the 2018 award and are there any further options from a betting point of view?
Other Betting Options
When the 2018 series of The Voice UK first started there was the opportunity to bet on who would finish as the winning mentor. However, now that we have passed the auditions and are heading for the semi finals, that option has disappeared.
With the bookies heavily favouring Will.i.am, that's understandable and while this market may return ahead of the final, if you want to get involved in betting on the Voice right now, it's all about picking a winning act.
Verdict
It's fairly rare for reality and talent shows to give us surprise results, particularly when much of the final decision is in the hands of the general public. To an extent, the whole battle becomes something of a popularity contest with personality also having a great bearing on who comes through and takes the overall prize.
The bookies are also aware of this element and that's why we often see so many short priced favourites for this type of market. Having said that, it would be unfair to suggest that the favourite for this competition, Donel Mangena, is at the top of the tree based purely on his personality.
At 16, he has an incredible voice and should be destined for a long and successful career irrespective of what happens on The Voice 2018. The same could be said for some of his competitors and we should be hearing more from Lauren Bannon and Lucy Milburn in the years that lie ahead.
However, this is one show where we think the bookies have got it right. Mangena won over the judges with his voice and the public followed when his gran joined him on stage at the end of his first audition. The profit won't be a large one but we don't think there will be a tangible challenge to Donel Mangena at that Even Money price.
Best Bet for the Voice 2018:
Donel Mangena to win at Even Money with MarathonBet