Turner Prize Betting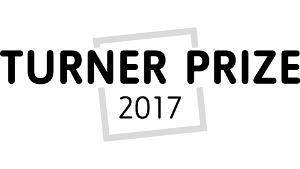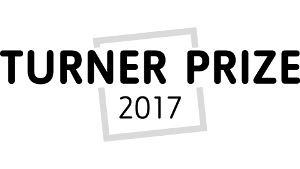 As we all know, betting is available on a wide range of novelty markets and perhaps the Turner Prize is the most unusual. Originally established in 1984, this is an annual award given to the best painting by a visual artist.
The award itself is named after J.M.W. Turner who is considered to be the greatest artist that Britain has ever produced and while some would dispute that accolade, it seems a worthy name to be associated with this prize.
In 2017, the betting markets have been opened for some time with the winner being announced on December 6. There are already some interesting prices on offer so let's take a look at who might return a profit this year.
Favourites
As the December deadline approaches each year, four artists are shortlisted for the award and this year we have a very tight market at the top. Interestingly, Hurvin Anderson and Lubaina Himid are the first over 50's to be nominated for the award since 1991 and it is they who occupy the favourites' slots ahead of 2017's announcement.
Some bookies actually have these two locked together at the same price but elsewhere, Anderson is the marginal preference at best odds of 6/4 with Coral and Ladbrokes. Those same bookies have Himid at 2/1 while the best available price for this option stands at 9/4 with Paddy Power.
Completing this set of markets are Andrea Buttner at a best of 5/1 with Paddy Power and Rosalind Nashashibi who is on offer at that same top price of 5/1 with Paddy Power once again.
Those are the basic figures but have the bookmakers got this right or is there a surprise waiting when the announcement is made in December?
Entries
Anderson leads the betting with a number of bookies in what has been described as the most 'diverse Turner Prize to date'. Having diversity has to be good for any award that involves the arts but does it confuse the betting a little?
If the work is very different then it may be very subjective in terms of what the judges like so could potentially throw this open. Hurvin Anderson has submitted a work entitled Is it OK to be Black? which depicts a view that you may typically see in barbers' shops while tying itself to the theme of the title. Lubaina meanwhile has produced wooden figures and painted over pottery that tackles attitudes to race and slavery.
As for Andrea Buttner, her work captures the essence of simplicity and humility with nine simple black and white woodcuts. Completing our list of four nominees for the 2017 Turner Prize is Rosalind Nashashibi who has converted one wing of the gallery and turned it into two mini cinemas. They will screen two films which are intended to give insight into life in different parts of the world.
That is certainly a very diverse set of mediums but can we look back over the history of the Turner Prize and find some trends that could help us pick a winner in 2017?
History
Since it was launched back in 1984, the Turner Prize seems to have drawn criticism and praise in equal measures. Observers have been particularly critical of some of the exhibits including 'The Physical Impossibility of Death in the Mind of Someone Living' which was the infamous Shark in Formaldehyde by Damien Hirst.
Hirst is just one of a number of winners to have attracted controversy and in 1997, Gillian Wearing produced a video called 60 Minutes of Silence which featured a group of actors dressed as police officers who had to stand still and silent for a whole hour.
A year later, Chris Ofili's use of elephant dung on canvas was enough to win the Turner Prize but perhaps the most notorious entry came in 1999 when Tracey Emin exhibited 'My Bed' which was essentially an unmade bed with soiled sheets and surrounded by various items of rubbish.
Controversy is therefore at the heart of much of what the Turner Prize stands for but that may not be the case in 2017.
Verdict
Even amongst novelty markets this is quite a specialised area and only a small selection of bookmakers have chosen to offer odds for the Turner Prize. That's unlikely to change in the lead up to the announcement but we can already see some decent value here.
In any market where there are just four possible outcomes, to have odds-against prices against all of the names may make this a harder call but there is a reasonable chance of landing a profit. There's also that diverse set of mediums to consider and there are lots of points to take on board when you make up your own mind but for now, we're going to side with the bookmakers' favourite.
Best Bet: