UK City of Culture Betting 2021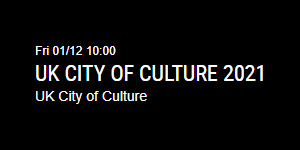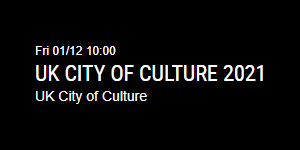 The shortlist has been drawn for the right to become the UK City of Culture for 2021 and there are some interesting options among the five nominees. Coventry, Stoke-on-Trent, Swansea, Paisley and Sunderland are the ones left in the running and while there is a clear favourite, there are definite claims for each of those locations.
A betting market is available too and while it's limited in terms of the UK bookmakers involved, there are some excellent prices and an early opportunity to get on board.
History
The first UK City of Culture was awarded to Derry in 2013 and this was followed in 2017 as Hull took the honour. A separate, European City of Culture award had been held since 1985 and as certain areas of Great Britain had been recognised by that accolade, the British government decided that it was time to follow suit.
Not only is it a huge honour for the city who happen to land the award, a significant grant is issued by the government to host events that will continue to bring in more revenue so there is much at stake. In 2017, Hull responded quickly by opening more than 450 events which are said to have attracted more than 1.4 million visits so that extra income can be put towards further redevelopment around the city.
For the 2021 renewal, 11 cities initially put their names forward and now, the judges have brought that down to a shortlist of just five.
Runners and Riders
Coventry currently occupy the favourites berth and are on offer at 6/4 with Ladbrokes to be named UK City of Culture for 2021. This accolade would be a welcome one for the residents for many reasons and this is certainly an area of Great Britain that stands for recovery and regeneration.
Coventry was badly hit by aerial bombing in World War Two and to an extent, the rebuilding programme continues so in many ways it would be nice to reward that effort and that's one reason why the Midlands town leads the betting right now.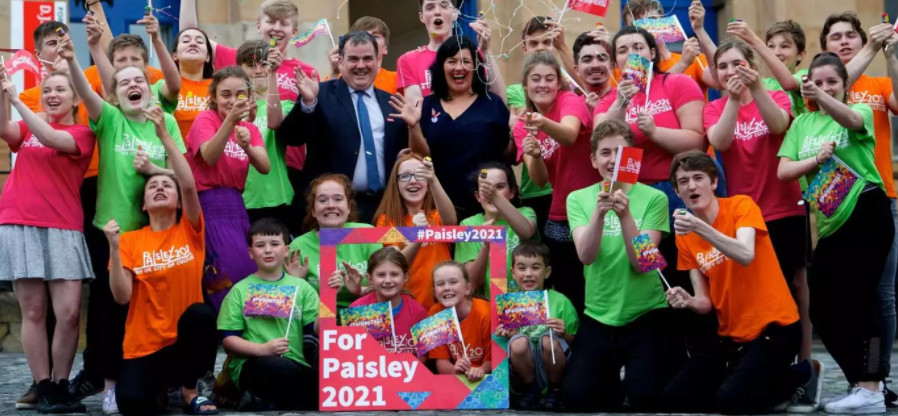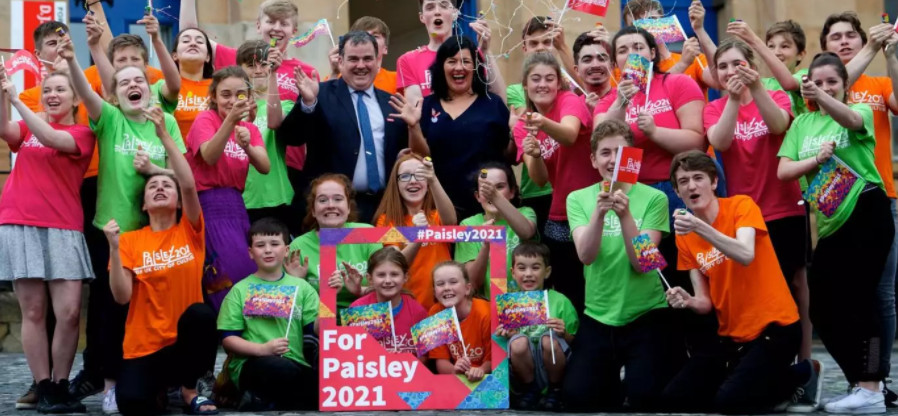 In second place is Stoke on Trent which is at 3/1 with Ladbrokes while Paisley is just behind at 4/1 with Ladbrokes once again. Paisley, along with Swansea, is the only nominated city which is located outside of England so, if you believe that the judges may be tempted to make the award on a rotational basis, then this proud Scottish location may well be in with a chance.
Completing the betting markets are Swansea at 5/1 and Sunderland at 8/1. Once again, both of those prices come from Ladbrokes and while there's room for an upset, those are distant figures compared with the leading three.
Verdict
While those prices might seem to make things very clear, each of those cities has a claim of their own and will retain hopes ahead of the official announcement in December. We've discussed the merits of Coventry and there are many good reasons why Ladbrokes have made them favourites at that 6/4 price but what about the competition?
We've also touched on Paisley and there's certainly more to argue about besides the fact that this is one of only two entries from outside of England. Located on the East Coast of Scotland, this is another city to have suffered heavy losses in World War II which led to a sustained period of rebuilding over the last 70 years.
Historically, this is a centre of the weaving trade in the UK and Paisley is hoping to use its extensive cultural heritage to try to win over the judges.
Stoke on Trent is in the heart of the Potteries, an area in the midlands that was known for its ceramics and one that produced a number of well known manufacturers. Like all the cities on this list, Stoke has worked had to develop the area with striking modern buildings while keeping its historic charm at the same time.
Swansea, meanwhile, can claim a whole host of cultural centres and is a thriving centre for the arts. Like Paisley, the Welsh city is outside of England and therefore might have a claim if you subscribe to the theory of rotation. That just leaves Sunderland which is an outside option but another great home for literature, music and the arts in general.
Overall it's a tough call but with all five options listed as odds against picks, there is some value. The demands of Paisley are strong and the question of whether rotation will play a part in the final decision can't be completely overlooked.
However, Coventry is a fine symbol of regrowth against the odds after suffering such widespread devastation in the Second World War. It would be by no means a sympathy vote as the city thoroughly deserves the accolade for a number of reasons but this is one market where we feel that the bookmakers have got it right.
Best Bet:
Coventry to be named UK City of Culture for 2021 at 6/4 with Ladbrokes