World Cup 2018 Specials Betting: Team Propositions
Please keep in mind that all odds mentioned are accurate at the time published on 28/05/2018 1:09 pm and are likely to change.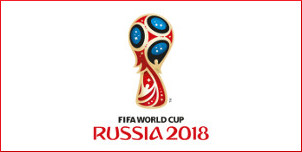 It's the busiest time of all for all corners of the betting community with the majority of us getting involved in some way with the World Cup. This summer, we're over to Russia with 32 of the best teams on the planet competing for football's biggest prize.
Because of the magnitude of the event, the bookmakers will be publishing the biggest range of markets for any sporting event. Outright winner betting will remain the most popular but there will be many hundreds of long term and match markets available throughout Russia 2018.
In this article, we will round up some of the more obscure side bets that are available for the tournament that you may not have considered but which can bring some nice profits for those that do proper research and for this review, the bets in question relate specifically to team propositions.
Highest Scoring Team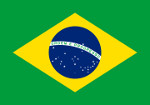 Some of the markets in question are very niche so it may well be that only a small selection of bookmakers choose to get involved. The good news is that those that do quote tend to be the mainstream operators so we can rely on some good prices.
That's the case for the Highest Scoring Team betting where William Hill are at the forefront. Here, you simply pick the side who you think will score most goals in the tournament and Hills have Brazil and Spain as the joint favourites at 4/1.
Brazil are joint favourites to win the trophy but the Spanish aren't expected to go deep into the tournament so their 4/1 price seems a little surprising. Behind the top two are the Germans at 9/2 and as defending champions, that's a figure that looks more interesting.
As a guide, Germany were the highest scoring team at the 2014 World Cup with 18 goals from seven games, and seven of those goals came in that unbelievable semi final win over hosts Brazil. The Netherlands were next on 15 but the Dutch have failed to qualify for Russia 2018 and then we have Colombia – a surprise package driven by Golden Boot winner James Rodriguez.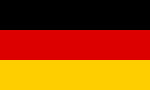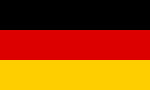 Colombia are quoted by William Hill at 33/1 to be the highest scoring team this year so there could be some value but Germany look reasonable at that 9/2 price. To finish this section, we'll look at some additional prices including Belgium at 6/1, Argentina at 10/1, England at 12/1 and Poland, with world class striker Robert Lewandowski in their ranks, as a potential Dark Horse at 66/1. Once again, all of those odds come from William Hill.
Lowest Scoring Team
In contrast, who are the teams least likely to find the net across the tournament? The old cliché states that there is no easy game in world football but it's almost certain that at least one of the 32 teams at Russia 2018 will return home without registering a single point in qualifying.
At Brazil 2014, no one side failed to hit the target but we finished the tournament with three teams registering just one goal apiece. Iran, Honduras and Cameroon were the countries in question but who is in the frame as the Lowest Scoring Team this time around?
Iran are back for Russia 2018 and are one of three joint favourites in this market at 6/1. Saudi Arabia and Panama join them at that price and once again, those figures are from William Hill.
South Korea are on offer at 10/1 while Australia look interesting to us at a generous 14/1. Of the three favourites, Iran's group includes Portugal and Spain so their best hope of finding the net will come when they play Morocco. Saudi Arabia look to have the tougher all-round section with Russia, Uruguay and Egypt lying in wait while Panama are in with Tunisia, England and Belgium.
Saudi Arabia therefore look to be the best bet from the joint favourites but we think it could be worth considering the Australians who face France, Peru and Denmark in Group C.
First Time Winner
Simply put, for this bet to land, our winner of Russia 2018 would not have won the trophy in the past. It's a simple Yes or No with the Yes vote available at 16/5 with 10Bet and No listed as the favourite at 20/87 with 10Bet.
The last time we saw a new winner was 2010 when Spain triumphed in South Africa. Alongside the Spanish, the other former winners at Russia 2018 are Brazil, Germany, Argentina, England, France and Uruguay so it's a No bet if you think any of those sides will lift this year's trophy.
For all other countries it's a Yes and if we look at the outright winner betting for the tournament, Belgium are the first of the 'new' teams at around 11/1. Elsewhere, Euro 2016 Champions Portugal are attracting some interest at 25/1 but the sensible bet here would seem to be on the 'No' option.
Highest Scoring Group
The 32 countries taking part at Russia 2018 are split into eight sections and we have to decide which of those groups will provide us with the most goals. Results from 2014 show us that we shouldn't always go for the obvious bet by looking at tournament favourites as Group B came through to deliver the profits.
The teams involved were the Netherlands, Spain, Chile and Australia and, thanks largely to the Dutch, that section provided us with 22 goals.
For Russia 2018, Group G is a clear leader at 7/2 with William Hill and here we have Belgium, Panama, Tunisia and England. It may be a little surprising to see this section out in front but the bookies may be expecting England and Belgium, assisted by key strikers Harry Kane and Romelu Lukaku, to demolish the weaker teams.
Behind the market leader, Hills have Group F at 4/1, Group E at 6/1, Groups B and C at 7/1 and then all other sections at 8/1. Tournament favourites Germany and Brazil are in groups F and E respectively so immediately, that 6/1 price of Group E looks to be the standout.
Verdict
All of these markets carry the potential for value because the favourites tend to start at around the 4/1 mark in each case and they're certainly not impossible to call for those that do some research.
We'll start with one of the simpler markets and highest scoring team where there are those two favourites – Brazil and Spain – at 4/1. The Brazilians will be looking to Neymar for the majority of their goals and with support from Gabriel Jesus and Philippe Coutinho they may well deliver but the Germans, with the addition of the prolific young striker Timo Werner, look even more potent in 2018 and they are our tip for this market.
We will, however, be supporting Brazil and their opponents to provide us with the highest scoring group of Russia 2018. The Brazilians will have plenty of firepower themselves and alongside Switzerland and Serbia, they have the potential to score plenty against minnows Costa Rica.
Group E to be the highest scoring section in this World Cup is our second tip but there are lots of team options here that could lead to solid profits at the end of the tournament.
Best Bets:
Group E to be the Highest Scoring Group at 6/1 with William Hill
Germany to be the Highest Scoring team at 9/2 with William Hill