X Factor Betting 2017
Please keep in mind that all odds mentioned are accurate at the time published on 27/09/2017 9:00 am and are likely to change.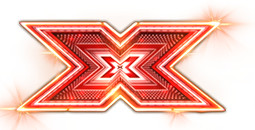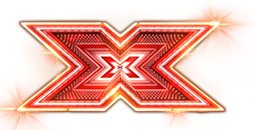 It's the UK's most popular talent show and one which is the highlight of the Autumn TV schedules. The X Factor has been back on our screens for some time but now we are passed the audition stage, it's nearly time for eliminations and this is where the real interest begins.
There is some way to go until the final 12 are announced: There are dozens of names to bet on in the outright winner markets as we get to the Judges' Chairs stage but this is a time when the betting community are really starting to take an interest.
It's also time for the bookmakers to get fully behind the show so what do they make of 2017's line up and where should we be placing our money?
Front Runners
At the head of the outright win market is Grace Davies who is a 3/1 shot with a number of bookmakers. Davies will be mentored this year, assuming she makes the finals, by Sharon Osbourne who has landed the girls category and both Osbourne and Nicole Sherzinger were in tears when they first heard her perform.
Grace Davies is getting plenty of support from social media too so seems a worthy favourite at this point and has actually shortened in recent days from an opening price of 5/1. Behind her in the betting are Sean and Conor Price, the duo in the Groups category who come in at a top price of 29/5 with MarathonBet.
Known as the 'Busking Brothers', the two boys from Ireland had started to make a name for themselves while playing on their local streets and they certainly have the charm to win over the judges and more importantly, the voting public.
Bubbling Under
Behind the top two in the betting we have a gap until we get to Rak-Su who is available at best odds of 11/1 with MarathonBet. Further down, MarathonBet are the providers of a top price of 15/1 against the CutKelvins and both of these groups are attracting a lot of interest from the celebrity gossip columns.
Rak-Su will certainly strike a chord as the most popular boy band among the bookies. Like all acts in this year's competition, they already seem to have built up a loyal fan base but if you believe the celebrity writers, this could be where the value lies this year.
A number of additional singers should be given a mention in the chasing pack and these include Deanna at a best of 20/1 with BetFred, Kevin Davy White at a top price of 22/1 with MarathonBet and Holly Tandy at 25/1 with BetFred. The first task for all of those names is to make it through to the live finals so you may not want to commit to a stake just yet but if they get through and the weeks develop, any of these could have the talent to go all the way and give you a profit.
Outside Punts
Dozens of betting options remain in this year's competition ahead of the Judges' Chair round so most punters will hold off from taking an outside bet until the live finalists are made known. If, however, you want to work all the way down through the market then SJ Hill at 200/1 with Paddy Power and Gaga Lord at best odds of 150/1 with bet365 are the acts with some of the longest prices.
As you may have guessed from the name, Gaga Lord is something of a novelty act although some would argue that this is a little unfair on the 40 year old dinner lady from the Philippines. Novelty acts are a huge part of the fun with X Factor – who can forget Wagner or Jedward – but they never really stand a chance of winning so you may want to keep your money safe.
Betting Options
The outright win betting will get most of the focus from within the betting community but as always, there are alternatives. Punters can bet on the winning manager from the four names on offer – Simon Cowell, Sharon Osbourne, Louis Walsh and Nicole Scherzinger. Osbourne is the mentor of ante post favourite Grace Davies so will head the market for this bet with most bookies. However, you can get Sharon at best odds of 11/4 with Betway.
Also on offer at the time of writing is the market for winning category – girls, boys groups or overs. With Grace Davies having a significant lead at the top of the outright winner betting, the girls start as obvious favourites in this respect and can be backed at best odds of 7/4.
Naturally you should study the categories allocated to each judge and then weigh up the talent that has been allocated to them but the other prices in this market at the moment include Simon Cowell who is second favourite with most bookies although the best on show for us is 5/2 with Ladbrokes.
Elsewhere, Louis Walsh is at a best of 3/1 with SkyBet and Nicole Scherzinger at that same top price of 3/1 with Paddy Power and bet365.
Those side markets are a little quiet right now but we should expect to see them develop with more bookies coming on board as the weeks progress. Elimination betting should also come into play as we move forward and you can bet on the artist who you think will be sent home at the end of the round in question.
The 14th series of X Factor is well underway and we have some seriously talented acts ready to take part in this year's competition. As always, the outright winner market has a clear favourite but we've seen many upsets over the years and the battle in 2017 looks as if it could be tighter than ever before.