10Bet Win Big in Drogba Ambassador Announcement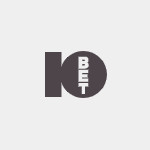 The use of Brand Ambassadors for betting companies isn't as widespread as it could be. Potentially, there are issues in terms of hiring current sports stars who are then linked to betting operators and, among the retired players, there is, perhaps, a lack of big names.
Landing a big fish is vital and they don't come much bigger than Didier Drogba. The Chelsea hero and former Ivory Coast international has signed up as 10Bet's global ambassador for the next two years and clearly this in an exciting development for the fast growing sportsbook.
Signing On
The deal was announced in a video which appeared on Drogba's personal social media page and sees two big names sign up in a new partnership. As we might have expected, while the two year term was confirmed, there were no details in regards to the finances involved but we can be certain that significant sums have changed hands here.
The exposure that 10Bet will get in return for their investment may be immeasurable and it's no wonder that both sides have expressed their delight in the wake of the deal.
Natural Fit
As the announcement was made, a spokesperson for 10Bet said:
Didier is one of the most successful and popular sports stars in the world. His career record of scoring 10 goals in 10 finals and winning 10 trophies at club level earned him the name 'the ultimate big game player,' making him a natural fit for our partnership.
His passion for the game will be invaluable as he joins us at 10bet in a new challenge off the pitch.
In response, a quote from Drogba himself reads:
I am excited to be partnering with 10bet on this campaign, and like that they promote responsible gaming. We had a lot of fun filming the ads which you will see very soon.
Cult Hero
As well as that Champions League triumph in 2012, Didier Drogba won no fewer than four Premier League titles during his time with Chelsea. Having signed from Marseille in 2004, the Ivorian international quickly became a hero at Stamford Bridge, scoring 157 goals in 341 games across all competitions.
Unproductive spells in China and Turkey followed before Drogba made an unexpected return to Chelsea in 2014. A year later, he moved on again before seeing out his career in the United States.
Drogba would also go on to win 105 full international caps for the Ivory Coast. In that time he registered 65 goals and that tally remains a national record to this day. Prior to signing up at Stamford Bridge all those years ago, Drogba initially made a name for himself in France with Le Mans, Guingamp and Marseille and he's still highly revered at all three clubs.
In short, Didier Drogba is a footballing hero and this is big news as far as 10Bet is concerned. It wouldn't be a huge surprise if Chelsea fans in particular will be excited by this news as they look more favourably upon this sportsbook as a result.
The exposure that Drogba will bring should certainly increase their profile and it will be fascinating to see this partnership develop over the two years that lie ahead.