188bet Covering all Sponsorship Bases
We're used to seeing huge sponsorship deals being struck for football clubs, particularly for those in the elite divisions around Europe but there are lots of arrangements being set up for other sports and their teams and individuals.
The only real difference is the figures involved are relatively lower and as such, they don't receive quite as much publicity but one bookmaker currently doing much needed work away from the football arena is 188bet who have been pumping substantial funds into other areas of British sport.
Boosting Finances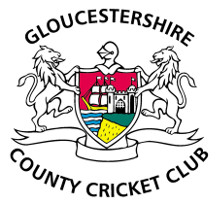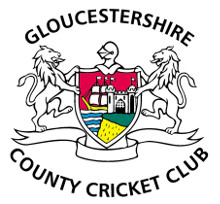 County cricket is one area in the UK where finances are a real issue for some clubs. While the likes of Surrey can pack in 20,000 into their Oval ground for a T20 match, other sides around the country will struggle and it's not inconceivable that some counties may even go out of business in the years ahead.
Shirt sponsorship deals aren't always lucrative: Many are struck up with local businesses around the area and it's very rare for a bookie or casino to get involved but Gloucestershire's arrangement with 188bet has been very welcome in the West Country.
The deal sees 188 on the county's One Day shirts and it was originally announced as a one year package back in 2015 but after Gloucester Gladiators won the prestigious Royal London Cup final at Lords later that year, the operator has been happy to extend it.
The money generated by sponsorship of this kind is vital to a club such as Gloucestershire who aren't exactly the most glamorous on the circuit. They hardly ever produce a player for any of the England sides and can't attract the best overseas talent so this is something of a lifeline.
Occasionally you see some really nice stories linked in to this type of deal and 188bet added a good touch to the whole arrangement when they provided free coach travel to supporters for the semi final and final of the Royal London Cup in 2015. There's more than one way to get fans onside with your brand and this was an excellent move on the bookmaker's behalf.
Spreading things out
188bet are also heavily involved with rugby league as the official shirt sponsor for Wigan Warriors – the most successful English club in the history of the Super League. The deal saw the operator appear on players' kit and on replica shirts while additional branding appeared in areas of the DW Stadium and further exposure was gained via the Warriors' Social Media channels.
Like the contract to sponsor Gloucester cricket, this deal was intended to increase 188's exposure in the British sector.
We have sponsored the Warriors in the past, and we're thrilled to be sponsoring them again for 2016. As we continue to grow the profile of 188bet in the UK.
, said Managing Director Nigel Singer.
We will do everything to ensure that our relationship with the Warriors is rewarding to both parties.
This isn't the first venture into rugby although 188bet were previously involved in the 15-man version of the game with a sponsorship linked to Rugby Union team Newcastle Falcons. If a bookmaker is serious about building in a specific market – in this case the UK- they have to get involved in sports that are loved in that region and with cricket and rugby deals already signed up, 188 are certainly getting it right.
Innovators
188bet haven't turned their back on football and in recent seasons they have been betting partners to a number of Premiership clubs including Liverpool, Everton and Manchester City. They also made history a few seasons ago when they became the first bookmaker or casino to sponsor two Premier League clubs at the same time.
At the start of the 2009-10 season, the company had taken over from Reebok as the main shirt sponsors of Bolton Wanderers and shortly after that, they entered into a similar deal with Wigan Athletic. They have always been an innovative and very active company and when you're the first in any sector, everyone will always remember you.
With a number of operators not choosing to follow the new regulations and obtain a license to operate in the UK, it's great to see a relatively new bookmaker such as 188bet, who were established as recently as 2006, not only take up that license but get actively involved in sponsorship.
It's not all about football either and although this sport is the biggest prize for any bookmaker, other areas such as rugby and cricket really need financial input so it's a really positive set of deals that 188bet have set up to promote British events.