188Bet extend contract with Durham County Cricket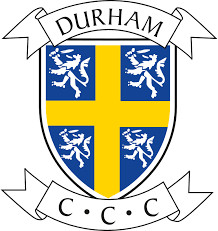 It's been a frustrating couple of years for Durham County Cricket Club and their supporters. Demoted from Division One of the County Championship after a controversial points deduction, the fans have looked on as their best players have drifted away to join other, higher-profile teams in England.
It's a time when they need support both on and off the pitch so at least there is some overdue good news with the extension of an important contract with commercial partner 188Bet.
Continued Involvement
After first getting behind the county side last year, 188Bet have extended their role as main sponsor and are expected to be more heavily involved with Durham CCC for the 2018 season. Included in the package is 188Bet's halftime activation programme which was a popular feature of the T20 season in 2017 while the operator will receive extensive advertising around the club's main home at the Riverside Stadium.
188Bet will continue to benefit from Durham's hosting of international fixtures, just as they did last year when the West Indies toured. Meanwhile, Durham CCC fans look set to benefit more directly as the county revealed that supporters will be in line for special offers and prizes as part of the deal.
Delighted
We're delighted that 188BET will be with us next year and look forward to working closely with them over the 2018 cricket season,
,said Tom Seymour, Sales Director at Durham County Cricket Club.
The work we did in 2017, including the 188BET family zone at our England v West Indies International fixture in September worked excellently and we hope to continue to bring Durham fans a range of special offers and prizes.
188BET is committed to working with Durham to make this partnership a success for both brands.
,added Nigel Singer, Managing Director at 188Bet..
The new partnership will allow 188BET to reach a growing cricket fan base and we sincerely wish Durham the very best for the 2018 season.
Bouncing Back
Durham fans must look on with mixed feelings as their former opening batsman Mark Stoneman plays his cricket way down south with Surrey. Stoneman was a consistent run scorer in the north east but was overlooked by England until making the move away from the Riverside and he now opens the batting for the national side.
That must send out a worrying message to Durham supporters who also lost Scott Borthwick to the same club while their most promising youngster and T20 captain Paul Coughlin also felt he needed to move away in order to further his career.
This talent drain can only be stopped if Durham regain their place in Division One of the County Championship while competing strongly in the one day competitions at the same time. That will attract new players while encouraging the best of the youth to stay.
That aim may take time and it will require financial backing so this extension with 188Bet is great news for the county side. At the same time, the operator will receive good exposure through the club at the home ground and via the TV companies who continue to pick up a host of live limited overs cricket.
Overall it's a deal with good balance and will hopefully allow Durham to climb the ladder again after a difficult period in their history.