1xBet Land Andrea Pirlo as Brand Ambassador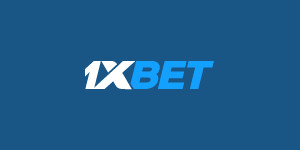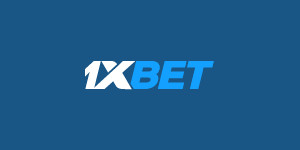 He may have recently retired from the game but the brilliant Italian midfielder Andrea Pirlo is maintaining his ties with football and with sport as a whole. As part of his post-playing activities, the former New York City FC and Juventus man has signed up as a Brand Ambassador for the iGaming company 1xBet in a deal which must be seen as a big coup for the operator.
Terms
We know that the deal will run for the whole of 2018 although, as expected, the exact financial arrangements have remained confidential. It's certainly big news for the betting brand who have been established for some time now but are still looking to grow and build their name across Europe.
As a player, Andrea Pirlo was one of the most respected in the game with a sublime touch and a temperament to match and in a long playing career he picked up a host of trophies. Those medals came courtesy of both Milan clubs and his final Italian employers Juventus while the midfielder is also Italy's fifth most capped player or all time.
He seems an ideal candidate for the role and 1xBet certainly agree.
Unique
We have put a lot of thought into choosing our ambassador. As a constantly growing brand, we needed a unique personality for this role.
said a statement on the operator's official website.
Andrea Pirlo ticks all the boxes. Andrea Pirlo is a legend and we are honoured to work with him. He will help engage our target audience all over the world. Joining forces with one of the world's biggest football stars is only the first in a number of ambitious projects planned by 1xBet for 2018.
In reply, Pirlo himself added succinctly on his Facebook page:
I'm glad to announce my ambassador partnership with 1xBET company. We have many good events ahead!
As part of the arrangement, Pirlo will be used in advertising campaigns and will take part in marketing brands for the 1xBet company. It's a full-on ambassador role and he should be kept busy over the course of the next few months.
Progress
The concept of using Brand Ambassadors certainly isn't a new one but in recent times their use has fallen away to some extent. Obviously a firm needs to choose their representative carefully and it's important in the current climate that the sportsman in question is fully retired from playing.
With some questionable practises going on in certain areas of football, it's clear that no-one wants to snap up a current player from the ranks. The game has enough criticism for partnering in with betting brands as their match sponsors and therefore has no need for any adverse publicity.
Having established that basic requirement, an operator must then look for a respected name and one that will really resonate with their focus. To that extent, 1xBet have really achieved their aim here by landing Andrea Pirlo, a man who is looked on as one of the best players to have graced the game and one that had huge respect from teammates and opponents alike.
Overall, it's a very positive story and it will be fascinating to follow Pirlo's movements in connection with the 1xBet brand for the remainder of 2018.