1xBet to Back eSports Team HellRaisers

More and more betting firms are getting involved with eSports sponsorship and the latest to throw their money into the virtual ring are 1xBet. The sportsbook operator has just announced that it will be the title sponsor of HellRaisers, one of the most familiar names in the CS:GO realm.
The contract will begin when the team takes part in the DreamHack Masters in Stockholm at the end of August and while no figures have been released, it's likely that there has been some significant financial input at a time when more money is being ploughed into eSports.
Who are the HellRaisers?
The HellRaisers eSports team was founded in 2014 and rose out of the Ashes of the defunct Astana Dragons side. They initially came together just prior to the ESL Major Series One in Katowice and without a sponsor they competed under various guises before settling on the name HellRaisers.
Currently based in Ukraine, the team is better known for its exploits in Counter-Strike: Global Offensive but also competes in Hearthstone events. The HellRaisers have grown since those early days and the backing of a new and established sponsor from the lucrative world of iGaming can only help them to achieve new heights.
Fruitful
A statement from HellRaisers reads:
I'm glad to announce the beginning of our cooperation with one of the largest betting companies in the world, 1хBet! Its integrity and experience in traditional sports will help fans of esports use their service in the most convenient way possible.  I'm sure that we'll have a long and fruitful partnership, as well as some very interesting activities for fans of esports.
On Twitter, 1xBet Esports responded with the following statement:
HellRaisers is a well-known brand in the CS:GO scene which is proved with great results on competitive scene and we are proud to become a title sponsor with such developed project!
Just the Beginning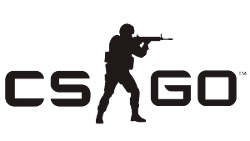 It's taken some time but we are finally starting to see some real momentum in terms of eSports sponsorship, both in regards to events and the teams taking part. Much of this is coming from betting companies and that's particularly good to see as eSports represents a key growth area that is bringing in significant revenue for those bookmakers that are happy to embrace it.
Up until recently, ESports only received isolated support from the likes of Betway who have been supporting the Ninjas in Pyjamas team for some time. Betway then diversified with other teams and competitions before other operators, including Unibet, opted to get involved with eSports.
Now it's the turn of 1xBet who are putting their financial weight behind the HellRaisers team. It's taken a while to build momentum but with this development we will hopefully see more sponsors putting much-needed financing into the eSports realm.
In return for their input, 1xBet will earn valuable exposure via sponsored player clothing while their logo will be in evidence at tournaments involving HellRaisers for the length of the contract. Like most eSports' partnership deals, there is good balance on all sides and we hope that this helps both parties to achieve their imminent targets.