32Red Land High Profile Brand Ambassador Carl Frampton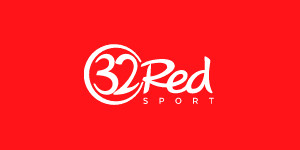 Brand Ambassadors can play an important role in boosting the profile of an online gaming company and it pays to aim high and go for a big name. 32Red will therefore be delighted to have partnered in with one of the legendary names in Northern Irish boxing as they look to cement themselves as one of the most respected casino providers around.
32Red have signed what they refer to as a 'multi fight deal' which will see Carl Frampton installed as the ambassador for their casino arm and things have moved very quickly ahead of the 30 year old's next fight.
Back in The Ring
He's one of the most gifted prospects in the world of boxing and Frampton is already a double world title holder with unified WBA and IBF Super-bantamweight and the WBA Super Featherweight titles under his belt until a loss of form halted his progress.
On Saturday November 18, the man known as The Jackal returns to the ring as the main focal point of the Frampton Reborn card and it's a perfect early opportunity for 32Red to get behind their new man.
The casino is also the prime sponsor of the event which goes off at the SSE Arena in Belfast but to get headliner Frampton signed up as Brand Ambassador is a big coup.
Delight
All of us at 32Red are delighted to have the opportunity to work with Carl during what could be the most exciting period of his career.
said Gerry Murray who is director of Brand and Acquisition at 32Red.
We have a successful existing partnership with Carl's new promoter Frank Warren and when the opportunity presented itself to take that to the next level by adding him as an ambassador, it was something we jumped at.
In reply, Frampton added:
I'm excited to be sharing the next stage of my career with 32Red, a brand who have a long history of supporting top quality sport and boxing in particular.
My focus is now on winning back a world title at Featherweight and then becoming a 3-weight world champion at Super-Featherweight and I am thankful to have 32Red's support as I look to achieve that.
In Return
As part of the agreement, Carl Frampton will provide regular content for the 32Red blog as well as all of the company's social media channels so fans will be able to access exclusive news, reaction and opinion from the fighter as he looks to rebuild his career.
At the age of 30, it's been a rollercoaster of a career for The Jackal who worked his way through the ranks to win those two world titles. In 2016, he was named overall Boxer of the Year by several publications but there has been a decline since.
After losing that world title and his unbeaten record, Frampton said that he was 'counting the days to retirement'. He'd parted ways with his trainer and clearly, his love of the game had also gone at that point.
With a new, determined attitude, it's apt that Saturday's card should be billed as Frampton Reborn as the fighter looks to get back to winning ways as he takes on Horacio Garcia. The backing of 32Red is also important as sponsor money will be welcome for any sportsman who is looking to build his career back up again.
But the deal isn't all one way: Carl Frampton was one of the biggest names in world boxing and at 30, he has time to get back to that level again so this is one Brand Ambassador contract where both parties look set to benefit in a big way.