888 to Sponsor Prestigious Women in Poker Night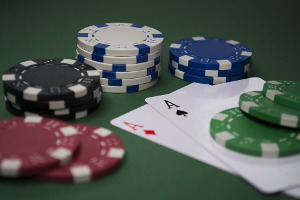 888 are one of the foremost poker operators in the world and, as a company, the group is also very active when it comes to sports sponsorship across many fields. It's therefore a logical move for 888Poker to get fully behind one of the most important nights in women's poker.
The announcement, made this week, confirms that 888 will be the title sponsor at the upcoming Women in Poker Hall of Fame ceremony. Like many areas of professional competition, female poker players can struggle to make an impact so this is an important development and one that should help advance their cause.
Date for The Diary
The ceremony itself will take place on June 26 in Las Vegas where two women will be inducted into the Hall of Fame. At present, we do not know their exact identities but they will be selected from a list of nominees based on certain criteria ahead of the grand unveiling.
Nominees for the induction will be aged 35 years or over and will have been active as a player, industry leader or both for at least ten years. During that time they will have made what is considered to be a significant contribution to the world of poker.
The desired qualities then go a little deeper because the nominee must be seen to be an active supporter of women in poker. The public are able to nominate their favourites but their suggestions have to be approved by the Organising Committee and Hall of Fame members before it can go any further.
At present there are 11 names in contention for the two inductee slots and they include Marina Ho, Terry King and Karina Jett.
Opportunity
Women in Poker Hall of Fame Board Chairman Lupe Soto said:
The Women in Poker Hall of Fame Induction Ceremony is a remarkable opportunity to witness the honouring of women who have made significant contributions to the poker world. The luncheon is filled with industry leaders, family and friends of inductees and a walk through the memorable moments of women making history.
In response, Kara Scott is another nominee and an 888Poker Ambassador and she added:
I have been lucky to meet some truly extraordinary women through poker.
And, it's thanks to those extraordinary trailblazers and the women who keep pushing boundaries that we regular women can sit down at a table and play poker without really having to think twice about it – and with far less trouble and effort than they had.
Everyone Benefits
In poker, men and women can compete against each other on a level footing and that's something that is very rare in any mainstream sport. There have been a number of notable successes for female players over the years so it's a shame that the game is still seen as male-dominated in some areas.
Through the efforts of sponsors such as 888Poker, that situation is starting to be addressed so this is a positive move for all concerned. With any financial issues taken care of, the organisers can now focus on a glittering awards night in Las Vegas in June and the unveiling of two new members of the prestigious Women's Poker Hall of Fame.