AC Milan Partner with StarCasino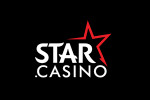 The Betsson owned StarCasino is no stranger to Italian football having previously signed up as a betting partner with Juventus, who have dominated Serie A in the country for a number of years. Now, their exposure has widened with news that the operator has signed up to become a commercial partner of AC Milan in a deal that will benefit both the club and its many fans across the globe.
Terms
Although the exact financial details of this arrangement have not been released, we do know that this is a deal that will last for three seasons initially, starting with the current 2017/18 campaign.
The description is a little vague too – merely stating that StarCasino will be a major partner of the club but it's obviously a very positive deal and one that has been met with enthusiasm by both sides.
Passion
Both parties are naturally delighted with the arrangement and that is in evidence from the comments made in the wake of the announcement.
Our passion for entertainment and fun is in our DNA and we invite all red & black fans as well as our customers to join some of our amazing upcoming initiatives.
said StarCasino's local brand manager Anna Vishnevskaya.
With this partnership we will start a new chapter of our story and we look forward to a long-lasting and successful collaboration.
Lorenzo Giorgetti, chief commercial officer at AC Milan went on to say:
Our partnership with StarCasinò is a natural fit between two leaders in their respective industries.
A key factor for us to partner with Star Casino was their impressive innovative activation ideas.
The comments in respect of innovation ideas are interesting ones and this is where the fans of the club should be able to benefit directly from the deal. Offers and prizes are becoming more common as a result of sponsorship arrangements and StarCasino look to be getting on board with this. It will be fascinating to see just what they introduce for AC Milan supporters in the weeks and months that lie ahead.
In return, there is an obvious element of exposure that makes this a potentially lucrative deal for the operator. AC Milan have a huge fanbase with tens of thousands of supporters cramming in to the San Siro Stadium on matchdays. That support extends around the planettoo with fans in every country around the world.
StarCasino will therefore have their advertising at the ground which will be in direct view of those in the stadium while many more will watch the live broadcasts when Milan are picked up by the TV channels. The StarCasino logo will appear on the club's official website too so there is further scope to reach out to many millions across the globe.
Bouncing Back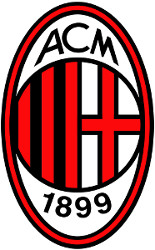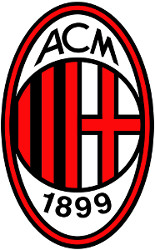 AC Milan are one of the most successful sides in the history of Italian football but it's been a frustrating time for fans – forced to watch on as their bitter rivals Juventus have claimed a string of domestic divisional titles.
Milan won the Suppercoppa Italia in 2016 but their last Serie A victory came way back in 2011 and to compete with Juve and bring the glory days back they will need the kind of financial input that comes from arrangements such as this with StarCasino.
Head Coach Vincenzo Montella has a capable squad at his disposal but it maybe lacks some of the big names in Italian football. The injection of much needed transfer funds will naturally help and this underlines perfectly how finances earned from betting partnerships can directly benefit a club – even one as cash rich as AC Milan.
It's an exciting time for both parties and it will be fascinating to see how fans will be rewarded and how Milan and StarCasino progress over the three year term of this deal.