Aston Villa Looking for Brighter Times with Unibet Deal
It's been a difficult couple of seasons for Aston Villa and their fans. Original members of the Premier league when it formed at the start of the 1992/93 season, they dropped out of that division for the first time two campaigns ago. And, for a while, it looked as if they may slump even further and fall into the third tier at the end of 2016/17.
New manager Steve Bruce managed to steady things and as the team finally consolidated in the Championship, the aim for next season has to be a promotion push. Increased finances will be important if the club are to achieve that goal so a new sponsorship deal with Unibet will inject some much needed funds as Bruce prepares to go shopping in the transfer window.
The Deal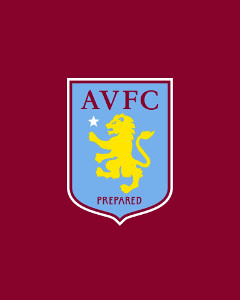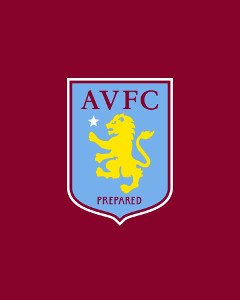 The contract sees Unibet installed as Villa's 'Principal Partner' for the 2017/18 season and will see the operator's logo appear on both home and away shirts for the next campaign. Financial details haven't been released but this will certainly be a sizeable deal and it's one that has been met with enthusiasm by the club.
We are very pleased to partner with Unibet.
said Luke Organ, Aston Villa's Chief Commercial Officer.
The club's size is reflected by the magnitude of this relationship with Unibet and we look forward to testing our data and digital abilities to drive value and provide a rounded partnership for us all to enjoy.
Community
Like many new sponsor deals to come in, this one also focuses on the community in the local area. Unibet have already issued a competition where fans can win a shirt and play alongside their heroes.
We are delighted to be partnering with Aston Villa in their push for promotion back to the Premier League.
said Sam Mead, Head of Marketing for Unibet in the UK.
We look forward to supporting Aston Villa fans and the Birmingham area with unique content and special betting opportunities.


Goals
There are two clear aims with Unibet's deal but of main concern to their supporters will be their quest to return to the Premier League and that's a target shared by the new sponsor.
They are one of the oldest teams in existence, having former way back in 1874, subsequently becoming founder members of the original Football League back in 1888. Longevity is no guarantee to success but Villa have taken a number of trophies in their time, most notably a European Cup success in 1981/82 which followed up their claiming of the Division One title a season earlier.
This is, therefore, a huge club and it would be hard for anyone to argue that they should be back in the top flight but do they have the tools to achieve that goal?
Experience
They certainly have one of the most experienced managers in the Championship in Steve Bruce, a man who took charge of his ninth professional side when he took over at Villa Park last season.
Of great encouragement to Villa fans will be the fact that Bruce gained promotion back to the Premier League with both Hull City and the club's great rivals Birmingham City so that has to be a positive sign.
More experience turned up in the Midlands with news that John Terry would be joining Villa for 2017/18. A man who has won everything in the game with Chelsea, Terry could prove invaluable in tough games in the months that follow.
More funding will be needed to buy in the quality players that Bruce feels he needs in order to get Aston Villa back in with the elite. It's been a subdued couple of years for the club but suddenly, things are looking much more positive and Unibet could have a big part to play in a better future.