Bet90 Looking to Build with Brazilian Sponsor Deal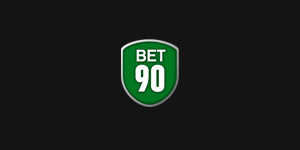 Bet90 are one of the newer names from around the sportsbooks and the company is working hard to get more exposure in what we know to be a very competitive market. Sports sponsorship is an important part of brand building for any operator so, this particular company should get a boost from a new deal involving a top Brazilian football federation.
Terms
The recent announcement states that Bet90 have signed what is referred to as a 'Strategic Partnership' with the Paulista Football Federation which gives the company pitchside advertising at Paulista A1, A2 and Copa Sao Paulo matches. We understand that the deal is initially for one year, starting with the 2018 season but like many of these arrangements, exact financial details are not known.
In addition to the advertising element, Bet90 will also receive naming and logo rights, along with Man of the Match naming rights plus additional benefits so this looks to be a positive contract for a company looking to build their brand.
Growth
Speaking on behalf of Bet90, Director Iosif Galea said:
A company with a growth trajectory like ours is always looking to find the perfect partners to help us enter new markets and enter them with impact.
We could not be more excited to become a part of the story of Brazilian football.
There appear to be no comments as yet from the federation but speaking for SportRadar who facilitated the deal, Dominik Beier stated.
The Bet90 FPF partnership is such a great case study and we are in no doubt that the relationship will flourish.
Representatives
The Paulista Football Federation covers all the clubs in the Sao Paulo region and therefore find themselves representing some of the great names in Brazilian football including Sao Paulo themselves, Palmeiras, Corinthians and Santos who were home to the great Pele.
Like all federations, funding is vital for their work so while this is a slightly unusual deal, it's an important one for the PFF. A sponsor arrangement that gets behind a federation is an unusual move and it's one that will help Paulista with their important work over the course of the next season at the very least.
For Bet90, we've already seen how they will benefit and this seems to be a very balanced deal in terms of the plus points given to both sides. Brazilian football doesn't receive a great amount of worldwide exposure but in its own country, many thousands of fans will descend on grounds in Sao Paulo in the 2018 campaign where the name of Bet90 will be on prominent display.
The operator's logo will also feature on official websites thereby increasing that exposure and potentially putting their brand in front of millions of readers.
To an extent, this is new ground for sports sponsorship and it will be interesting to see if other sports betting companies follow the lead of Bet90 and back similar football federations around the world. At the same time, it will be fascinating to see the Bet90 / PFF deal develop across the course of the next twelve months.