BetCart Lands Key Partnership with Real Madrid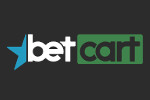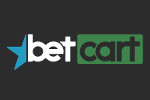 Any iGaming brand looking to get involved with sports sponsorship looks to aim as high as possible but few partners could be as prestigious as Real Madrid. Giants of world football, record holders in terms of trophies won, this is a huge club so BetCart must be delighted to have signed up with them.
The deal sees Betcart become the team's official betting partner and they will now have a key presence within the Bernabeu Stadium.
Terms and Benefits
Terms of this arrangement were not made available to the public so we're unclear as to the period and the numbers involved but this must be a deal running into multiple millions. Arguably, Real are the biggest club in world football right now so anyone looking to get involved with them will surely have to pay a premium.
So is this the sort of one-way contract that only really benefits one of the parties? There is certainly going to be a huge exposure element for the betting brand as their advertising gets noticed around the great Bernabeu Stadium and with most of Real Madrid's matches being picked up by the live TV cameras, that exposure will extend into millions of homes around the world.
We should also expect the Betcart logo to appear on the club's official website thereby being placed in front of many millions of supporters who access all the latest news regarding one of the world's biggest clubs.
In that respect, it's a contract that could certainly be loaded in Betcart's favour and the brand are certainly delighted with the deal.
Desire
Our strategy has always been driven by a desire to stand out from the crowd and deliver excellent user experience. This is a partnership to make others take note, and one that is built to last. We can't wait to address the entire sports betting industry alongside Real Madrid.
said Betcart's Chief Executive David Gal.
In Return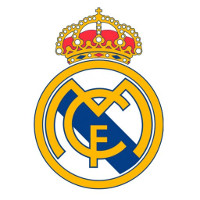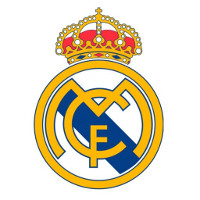 There is a suggestion that Real Madrid aren't likely to get too excited about any partnership and that feeling may be backed up by their lack of comments on this arrangement. However, after a poor start to the season, they may be very active when the European transfer window opens again in January.
The club found themselves in sixth place in La Liga and even at this very early stage of the competition, there is a lot of ground to make up over rivals Barcelona who had a perfect record of five wins from five at the beginning of the campaign.
Coach and legendary former player Zinedine Zidane will be under pressure if this run continues for much longer and it's likely that whoever is in charge of the team will want to bring in some reinforcements when trading begins in the New Year.
It's fairly impossible to guess just how big Real Madrid's transfer fund will be at the start of 2018 but it's fair to say that money isn't really an object so they will go after who they want and throw huge sums of money at Harry Kane, Dele Alli and former Barcelona target Philippe Coutinho if they really want to.
On balance, Betcart are getting the better end of this deal and while they will have paid a substantial sum to get involved with Real Madrid, this is a standout contract that should help build their profile across the whole of Europe.