BETDAQ Announce Harry Whittington as Brand Ambassador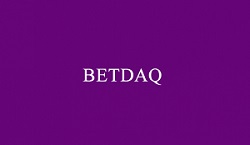 Readers of betting exchange BETDAQ's blog and tipping service will now be able to access important information straight from the horse's mouth – as it were. The gambling operator has confirmed that it has signed up leading Grade One trainer Harry Whittington as a brand ambassador.
Whittington comes along on the back of a great National Hunt season and BETDAQ customers can now make use of his wisdom.
Benefits
As part of the arrangement, the outstanding National Hunt trainer will be providing exclusive content for the betdaq tips site where readers can take advantage of his valuable insight as they look to pick some winners.
Whittington certainly has great knowledge when it comes to winning over the jumps as he has just returned no fewer than 27 triumphant horses in the most recent campaign. That equates to a strike rate of 20% and it means that he has enjoyed his best season to date.
His Oxford stable is now stronger than ever as it features strong jumpers such as Bigmartre and Saint Calvados as Whittington looks forward to what is likely to be another successful National Hunt season.
Huge Strides
Commenting on the deal, Marketing Manager at BETDAQ Eamon Moran said:
It's fantastic to be able to welcome Harry Whittington to the BETDAQ team. He is a trainer that has made huge strides in a short space of time, and we can't wait to see what the upcoming season holds.
Saint Calvados and Bigmartre are two horses to really look forward to but, having recently visited the yard, there seems to be a host of other interesting prospects as the new season draws upon us.
Harry Whittington added:
I am very happy to be on board with BETDAQ ahead of the new National Hunt season, and look forward to giving their customers my views on all of my runners.
We have plenty of exciting horses this season, and the whole team is hoping we can build on last year which was our most successful to date.
Big Push
BETDAQ has been a busy operator and an active supporter of British horse racing in 2018 thanks to a number of sponsorship deals which were designed to promote their 2% commission rate to racegoers. The exchange also signed a partnership with League One side Sunderland so this latest announcement continues a period of hectic activity for the company.
Harry Whittington will join an existing set of Brand Ambassadors that includes fellow trainer Gavin Cromwell who has also just enjoyed a season of success on the flat. Cromwell and Whittington now go on to form a winning team where their combined knowledge can be accessed by BETDAQ customers and by all readers of the exchange's tipping website.
We've seen a number of Brand Ambassador stories coming through in recent months but this is one that promises to add real value to the brand in question. A big success over the jumps, Harry Whittington is a welcome addition to the BETDAQ roster and punters will doubtless look forward to reading his industry insights.