BETDAQ Step in with Sunderland Charity Gesture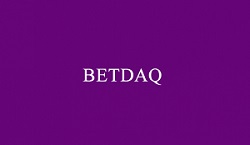 As main sponsors of League One side Sunderland, betting exchange BETDAQ have already carried out some important work in the local community. It's always positive to see a commercial partnership extend in this way and with that in mind, the latest announcement between the two parties is particularly pleasing.
It's been confirmed that BETDAQ have gifted their front of shirt sponsorship to the charity Children with Cancer UK.
Benefitting
The unveiling of a new kit is always an exciting time for dedicated football fans but the introduction of Sunderland's away shirt for the 2019/20 campaign has been particularly poignant.
BETDAQ have stepped in following the withdrawal of original sponsor GVC Holdings. The Charity's logo will now be placed across the betting exchange's name. However, the announcement also confirms that BETDAQ's name will not appear on any replica shirts that are sold in junior sizes.
Withdrawal
BETDAQ had originally signed a long term agreement with the historic football club but had latterly decided not to continue with the shirt sponsorship. It's a great gesture on their part to therefore honour the deal in this way and to benefit the charity which does great work in the North East.
Like all kits, Sunderland's new shirts have received a mixed reaction but midfielder Max Power reported on the excitement that he had experienced upon the unveiling.
The kids have been asking about the new kits all summer.
Power said.
It was great to capture that feeling of anticipation first hand and show that no matter your role, a Sunderland shirt is a shirt for everyone.
From the staff to the supporters and countless people behind the scenes, there are a lot of great people here, and whether you play for the first team, academy or ladies, or follow any of us from the terraces, that same pride exists whenever and wherever you wear the badge.
Giving Back
The issue of betting companies getting involved with shirt sponsorship continues to draw mixed publicity and hopefully this kind of development will help to win some people over. Of course, like any company looking to get involved in a commercial partnership, the operator is looking to build up its customer base but there are many ways in which they can give back to the community.
BETDAQ's gesture is, perhaps, the biggest of them all as they pass over a multi million pound deal to Children with Cancer UK. The publicity drawn from this arrangement should also prove to be a huge boost as the 2019/20 campaign progresses.