BetKing Appoint Nigerian Football Legend as Brand Ambassador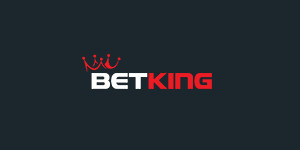 When any betting company looks to appoint a brand ambassador they will ideally look for a respected name both in their chosen sport and in their target region. With that in mind, African focussed operator BetKing have made a really positive decision by unveiling one of the most legendary names in Nigerian footballing history.
Jay-Jay Okocha is the new ambassador for the sports betting company and his call for customers to get behind the brand is as combative as his performances on the pitch.
Cult Figure
In an eighteen year professional career, Okocha became a fans favourite at many of his clubs and is fondly remembered in England for a spell with Bolton Wanderers which arguably made his name around the world. A premier league club at the time, Bolton filled their squad with star names such as Youri Djorkaeff but arguably it's Okocha, with his fearless and flamboyant style who is most fondly remembered by Trotters fans.
The midfielder appeared across Europe, also playing in Germany and France before heading to Qatar and ultimately ending his career with Hull City. Ironically perhaps, he didn't play professionally in his native Nigeria but he became a hero in his own country and appeared 75 times for the full national side scoring 14 goals.
He's 44 now and has been retired from the professional game for ten years so this is the start of a new era for Jay-Jay Okocha.
Bullish
Okocha issued a bullish call to arms as he took on his new role, calling for 'fearless predictions kings' to get onside with his new employer.
When I was playing I wanted to be a king and when I retired, I still wanted to be a king.
Okocha said on being introduced as new brand ambassador for the Nigerian operator.
Here I am being unveiled as a king. You too can be a king.
In reply, the operator's comments underline some of the benefits of partnering in with a national icon.
We are committed to changing the face of the sports betting industry in Nigeria.
said BetKing CEO Byron Petzer.
BetKing will also focus on contributing to Nigerian society.
added the company's co-founder Adekunle Adeniji.
By creating over 4,000 jobs in 12 months through its agency network across the country, BetKing will be offering all Nigerians the opportunities to become kingmakers!
Expansion
While the appointment of Jay-Jay Okocha is designed to affirm their status in their own country, this is a player with appeal across Europe and beyond so BetKing will surely have one eye on a possible expansion into the European market. While they are well known in their own country and continent, this is potentially a way to spread their message in the way that another African firm, Sport Pesa, have done by getting behind Everton football club in the English Premier League.
For Jay-Jay Okocha, it's a positive move in terms of helping out his own country: He seems a loyal type of personality who will thrive in a position where he can assist his fellow Nigerians while being employed in a lucrative role as brand ambassador.
All parties involved are very positive about the appointment and why not – BetKing have gained a legend in their own country and we should see significant growth, certainly in Nigeria, for this entertaining sportsbook operator.