Betsafe and Saracens Partner up for 2017/18
As a sportsbook, Betsafe are a company who like to do things a little differently: They are backed by an unusual TV and online ad campaign that almost challenges the players to beat the book and they have sponsored TV comedy programmes in the UK.
Therefore, it's probably no surprise at a time when most sports sponsor deals involve football clubs right now, to see that Betsafe have crossed to the Oval ball with an interesting arrangement involving rugby union's Premiership side Saracens.
Details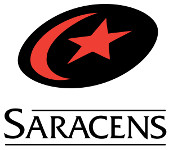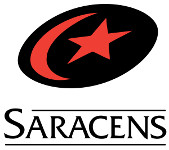 This is a three year deal from the start of the 2017/18 campaign and it is a very comprehensive one: Not only have Betsafe been installed as Saracens' official betting partner, their logo will also appear on the back of all playing shirts from next season onwards.
It's a strong, 'belt and braces' deal which will certainly increase the exposure of this operator in a number of ways. And, as always, it's one that has been welcomed with great enthusiasm by the two parties involved.
Heath Harvey, Chief Executive of Saracens RFC said:
We are delighted to welcome Betsafe as a sponsor of the club.
They are a company with a proven track record of partnering elite sports teams in the UK and we look forward to a long and successful partnership. We believe that we have partnered with a company who are extremely ambitious and have a drive and passion for innovation
Speaking on behalf of Betsafe, Neil Simpson their Global Brand Manager added.
We are delighted to announce our new partnership with Saracens today. Saracens is a club that is defined by professionalism, desire and outstanding performance.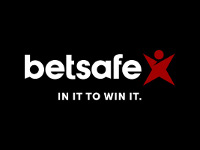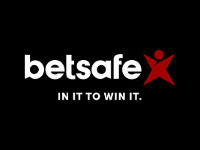 It's always interesting to look at these quotes and identify a common theme or a quality that we associate with either brand as a customer or supporter. As far as Betsafe are concerned, the key word here is innovation – a factor that we've already seen in their approach to their advertising campaign.
So, it looks like a perfect fit between the two parties but what do each of them stand to gain?
Benefits
Rugby doesn't quite have the same transfer policy as we would see in football and players' wage demands certainly aren't as excessive. However, there is a considerable outlay required for any side to bring in the best players so for Saracens, this is an arrangement that will hopefully help them to attract some of the best quality from around the world.
It's a similar situation for Betsafe too: Partnering in with a football club would give them greater exposure but, for what is presumably a lower sum, they can still harness this arrangement to boost their brand in a really positive way.
Rugby Union in the UK does get a fair amount of coverage from the TV channels and live games are currently beamed into homes around the country by BT Sport. There could be thousands of people watching Saracens at home or away but the increased exposure that TV brings could take that number over the one million mark.
Betsafe will also see their logo on the club website and that's an additional advantage as fans log on and catch up with all of the latest news.
Sponsor deals such as this don't always attract the same interest as a football contract would but they are very important for the game of rugby. It doesn't get the same sort of funding as football so, even though Saracens are a very high profile outfit, it's vital that companies such as Betsafe keep getting involved by adding their finances and strengthening the sport.