Betway Backing Basketball in New Sponsor Deal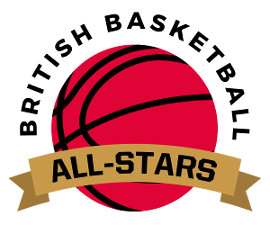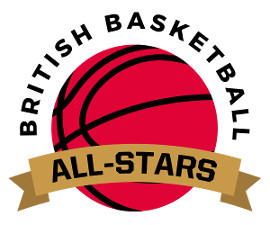 Betway are one of the most active bookmakers in terms of sponsorship deals and not only do they look to negotiate high profile contracts with big football clubs such as West Ham United in England's Premier League, they like to get behind so-called minority sports too.
The latest piece of news in this respect comes with the announcement that Betway will be sponsoring 2017's British Basketball All Stars Championship which will be held at London's O2 Arena on Sunday 24th of September. This is a new form of the game which will hopefully reach out to a wider supporter base.
Growth Area
Basketball is a growing sport across Europe and the 2017 EuroBasket Championship has attracted huge crowds and 24 teams from right across the continent. The TV broadcasters are starting to take an interest too and for the All Stars Championship later this month, Sky Sports are devoting a whole five hours of action across the day.


That will lead to some good exposure for Betway both at the O2 and from the wider TV coverage so that's a positive side of the deal for them. However, the greater benefits are likely to go to British basketball. Outside of the US, the game is seen as a minority sport in most countries and funding can certainly be an issue at times. By getting the backing of a high profile gaming brand, the game in the UK gets a decent boost of cash plus some increased exposure of their own.
Positive Reactions
Overall this is a mutually beneficial arrangement that has naturally delighted both parties.
It's great to be involved with this innovative and exciting spin on a well-established sport.
said Anthony Werkman, Director of Marketing and Operations at Betway.
At Betway, we like to be at the forefront of new ideas and we strongly believe that the All-Stars Championship will deliver a thrilling experience to basketball fans.
Barry Hearn, Chairman of Matchroom Sport who are promoting the event added:
We're very excited to be once again working with our good friends at Betway.
The All-Stars Championship is going to be a thrilling day out, showcasing one of the UK's most up-and-coming sports and I believe this can be the start of something big both for basketball and Betway.
Format
The All Stars tournament will see a shortened format of the basketball game with eight of the UK's top sides involved. Rule changes will see five players on the court at any one time with shortened quarters and unlimited roll on / roll off substitutions. In addition, there are unlimited time outs and a double point powerplay where teams can really gain an advantage.
It's the sort of tinkering that we've seen applied to sports such as cricket and snooker whose shorter forms have been very well received by supporters.T20 Cricket and Snooker Shoot Out have brought a whole new audience to those respective sports and it's hoped that a faster-paced version of basketball will do the same.
It all takes place at the O2 Arena on September 24 and tickets for courtside are selling fast but of course, you can catch the action on TV as the entire event falls under the Sky Sports umbrella.
The British basketball team struggled at EuroBasket 2017 and as a sport, this is still considered as a minority event in the UK. Hopefully with an altered format and some new innovations, the All Stars event will bring it to a new audience. Backed by Betway, it's a deal that will be of great use to both parties as basketball enters an exciting new era.