Betway Shirt Donation Boosts DT38 Foundation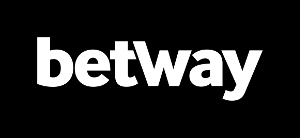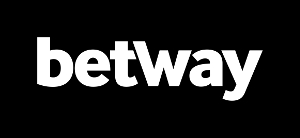 Betway are the principle sponsors of West Ham United football club and if you've followed that deal to any great extent, you'll know that the operator works hard to give something back to the community around the East London area. It's a company that have always been active beyond their standard sponsorship obligations and that work is continuing in pre-season.
As part of their ongoing arrangement, Betway have made a generous contribution to the DT38 foundation in the form of their front of shirt sponsorship to coincide with West Ham's friendly against Manchester City in Iceland.
Important Work
The DT38 foundation is a charity that is close to the hearts of all involved at West Ham United and it was set up in 2015 in memory of their academy player Dylan Tombides who lost his battle with testicular cancer.
While this is a friendly match, it is one that will get plenty of TV and in-stadium exposure so this is a big deal for the foundation. For the entire game, Betway will pass over their front of shirt sponsorship to DT38 and that will undoubtedly raise awareness for the charity that is working hard to address this particular form of cancer.
"It's fantastic that our exceptional principal sponsors Betway care about all aspects of the Club and its supporters, and we are very grateful to them for choosing to replace their sponsorship with DT38 for the game against Manchester City in Iceland."
said Karren Brady, West Ham's Vice Chairman.
Anthony Werkman, Betway's Director of Marketing and Operations added: "The DT38 Foundation is a charity close to the hearts of everybody involved with West Ham United and it is a great honour to be able to help such a worthy cause raise not only valuable funds but also awareness.
New Starts
The game itself will be an interesting test for both sides who have been very active in the transfer window this summer. For Manchester City, Pep Guardiola's men have spent heavily on their defence with Kyle Walker and Benjamin Mendy joining up at the Etihad in the hope of making the club a little more watertight at the back.
There is a new goalkeeper too so clearly the manager felt this is where they needed to strengthen.
For West Ham, the opposite end of the pitch has received more focus with former Manchester United and Real Madrid striker Javier Hernandez on board for the new campaign. With Andy Carroll still struggling with injury, the Mexican international could be a vital part of West Ham's quest to break into the European places and he could prove to be one of the bargains of the season.
It will certainly be a fascinating encounter but there will be a definite focus on DT38 and the work that they do to tackle testicular cancer. It's a generous move by Betway to pass on the sponsorship for this game and it is hoped that it will be a successful and productive day for the foundation.