Betway Extend ESports Partnerships with ESL deal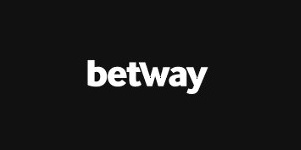 They have worked hard to become known as the biggest backers of eSports from within the iGaming industry and this week, Betway have added to their busy portfolio. The latest announcement from the online bookmaker confirms that it has extended its existing arrangement with ESLGaming.
ESL are among the biggest eSports organisations in the world and the extension to the current deal will see Betway confirmed as the biggest supporter of its flagship events.
Access
The announcement confirms that this is a one year extension to the original deal that Betway signed with ESL and it will grant the operator some 'exclusive access'. That access to behind the scenes activities is in addition to the usual exposure that the operator will receive inside the ESL arenas and on live streaming broadcasts to the viewing public.
It's expected that ESL's official portals will also be promoting the deal so naturally, Betway are excited at the prospect of jumping on board for a further twelve months.
Delighted
Head of the eSports division at Betway, Adam Savinson commented:
ESL are among the elite event organisers across the global eSports landscape, so we're delighted to extend this relationship following another successful year for all involved.
At Betway we remain committed to reaching and entertaining even more eSports fans around the globe.
Speaking on behalf of ESL, SVP of Global Sales and Business Development Bernhard Mogk added:
We are glad to continue our partnership with such a strong and reliable partner like Betway.
Having Betway as a truly global partner, across various CS:GO tournaments and leagues, creates benefits for fans all over the world.
Coverage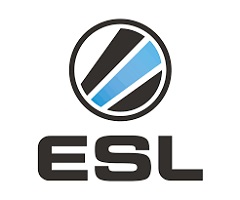 As part of Betway's overall commitment to backing the big eSports events, they will continue to sponsor some of the headline CS:GO tournaments on the circuit including ESL Cologne and ISM Katowice. In addition, Betway will be behind seasons nine and ten of the ESL pro league but these form just part of their overall eSports portfolio.
Another recent announcement confirmed that the sportsbook would become the headline sponsor of Berlin International Gaming (BIG) and, for a number of years, Betway have proudly boasted about their partnership with the crack Ninjas in Pyjamas team.
First Choice
This commercial partnership involvement should really see Betway installed as a preferred choice for the eSports betting community. There is plenty of choice out there in terms of operators but Betway seem to be in pole position as far as punters are concerned.
Firstly, there is a dedicated website that bettors can go to and just consider eSports markets without any other distractions. As with all Betway betting options, odds are competitive and a match for anyone else in the industry.
Other, smaller operators also have a specific eSports portal but they are not as established and therefore, not necessarily as credible as Betway. Added to the many commercial sponsorships that this operator have provided, we can now throw in this extended tie up with ESL which should really boost Betway's standing in this growing area of the betting industry.