Betway Extends eSports Reach with MiBR Comeback  Deal

Online sportsbook and casino operator Betway have frequently been among the most active brands in terms of general sponsorship. They are the most visible commercial partner for fans of West Ham United and their footballing reach has extended to cover Europe, where they are backers of Werder Bremen, C.D. Leganes and Anderlecht.
Among those high profile deals, Betway have been one of the most active companies in terms of eSports sponsorship and they've now extended that reach with an interesting deal in Brazil.
Comeback Trail
It's been confirmed that Betway will sponsor the Made in Brazil (MiBR) team who are just returning to the world of eSports following a hiatus. The group were originally formed back in 2003 and that makes them the oldest competitive eSports side in their native Brazil but after nine years of action, MiBR disbanded in 2012.
A lack of funding looks to have been behind the decision to call it a day because, earlier in 2018, it was announced that Made in Brazil would be returning to the eSports arena, backed by initial investment from the Immortals franchise.
That investment has now been backed by Betway's input and the new deal has been met with great enthusiasm by all concerned.
Important Area
Speaking on behalf of Betway, Anthony Werkman, said:
Betway is delighted to support the revival of MIBR. Esports is an extremely important part of our portfolio, and through the sponsorship of MIBR, we will continue to cement ourselves as a significant part of the CS:GO community.
We always strive to give back to esports fans by bridging the gap between the event and betting slip through producing great content and exciting markets in which fans can play.
On their side, Ari Segal, who is the President and COO of Immortals and MIBR, added:
Establishing Betway as a founding sponsor of MIBR delivers professionalism and legitimacy to the esports gambling market in a way that most other names in this category could not.
We are excited by the opportunity to develop new esports fans through this unique channel.
Return Date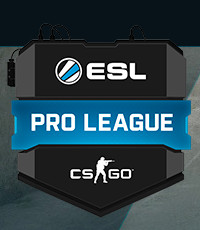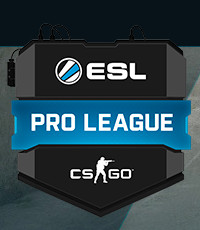 Fans of Made in Brazil can see their eSports heroes return to competitive action from the 3rd to the 8th of July when the team takes part in ESL One in Cologne. It's an overdue comeback from a long standing team with a colourful past and all concerned are very grateful to all the financial backers that have helped to make this happen.
In return to their involvement, Betway's presence will be felt through advertising around the arena in Cologne while the deal also grants them rights and assets that will include access to some of the star players in the MiBR team with a view to creating exclusive content.
Growth Period
MiBR's Ari Segal also made reference to the recent ruling in the US that declared PASPA unconstitutional and opened the doors for online sports betting across the country. That is certainly one reason why eSports looks set to grow over the next few months but this is a sector of the industry that has been building for some time.
By being known as an active supporter of eSports, Betway will earn a lot of goodwill from bettors who like to get involved with the various tournaments around the world. It's a shrewd move on their part and an exciting one as Made in Brazil make a welcome return to the circuit.