Betway Signs Harry Fry as Brand Ambassador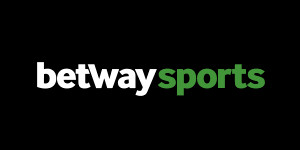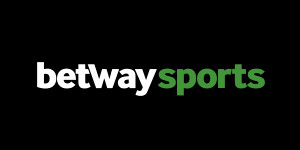 Being signed on as a brand ambassador for a betting brand is a big deal for all parties and the bookmakers always battle hard to sign the biggest names. We've seen Frankie Dettori get in the saddle at Ladbrokes while Evander Holyfield fronts RealDealBet and by adding those sportsmen to the roster, the bookies involved can expect a rise in business.
Over at Betway, the name of Harry Fry might not be quite as recognisable to the wider sporting public but anyone who is a fan of National Hunt racing will know all about this leading trainer.
The Deal
By having someone 'on the inside' Betway customers will be looking for Fry's thoughts and tips for the National Hunt season and possibly horse racing as a whole. This bookmaker has a very active blog known as Betway Insider where customers can now exclusively read the trainer's thoughts on the chances of his own stable along with the verdict of other runners and riders across the country.
It's certainly an arrangement that has got Harry Fry excited about the possibilities of teaming up with Betway and giving his inside views.
I can't wait to get started with Betway and look forward to giving all their customers my honest views about my chances as well as my opinions on the topics that matter.
he said.
We have a number of talented horses to work with this season and the whole Fry team is hoping it will be a campaign to remember as we chase those big Graded races.
Credentials
At the age of just 30, Fry is one of the youngest trainers anywhere on the circuit but that relative youth belies the huge success that he's already achieved. He can currently claim four major wins, three of which have been provided by the talented Unowhatimeanharry – his best known horse.
Overall, Fry can claim 225 winners and is currently preparing Unowhatimeanharry for a tilt at the long distance hurdle in Newbury.
These are credentials that have Betway looking ahead to a strong partnership.
Harry Fry has earned himself a reputation as one of the best National Hunt trainers around and we are delighted to be working alongside him for the new season.
said Alan Alger on behalf of the company.
He has some hugely exciting prospects in his yard, including Unowhatimeanharry and American, and we'll be sure to give our readers the inside track throughout the season.
It's always worth looking out for a betting blog. The vast majority of bookmakers have one although some are far more active than others. They frequently offer advice, insight and hopefully some winning tips from top sportspeople and are gateways to potential profits.
Betway's own blog is one of the best out there with regular articles being posted on any day of the week. With the addition of Harry Fry as brand ambassador, it's set to get even better and this is an arrangement where Betway customers could be the ones to really benefit.