Bristol City sign new Sponsorship Deal with Dunder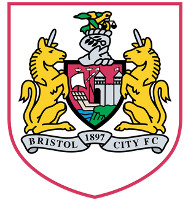 The 2016/17 season was an interesting one for Bristol City and although the side eventually missed out on a place in the promotion play offs, The Robins made the semi finals of the League Cup playing some entertaining and attacking football.
Despite a disappointing 11th placed finish at the end of the campaign, Head Coach Lee Johnson and his side can be positive for 2018/19 and the summer has started brightly with news of a brand new shirt sponsorship deal.
Dunder on Board
Dunder are an online casino operator who have committed to Bristol City with their first move into sports sponsorship. The announcement is also a very timely one for the club as their previous sponsor – local construction company Lancer Scott – opted out of its four year deal at the halfway point of the contract leaving Bristol City needing to act fast ahead of an important campaign.
The gaming brand was formed in 2016 and are based in Malta and after making an initial impression in certain parts of Europe, they are now aiming to make a bigger mark and deals such as this one with Bristol City are intended to help them achieve that aim.
Capturing the Imagination
Adam Webber, Dunder's Head of Acquisition said:
We are delighted to announce our partnership with Bristol City. Last year's fantastic Carabao Cup run really captured both ours and the UK public's imagination.
We at Dunder are very excited about what this venture will bring as we sincerely believe our investment will be able to make a significant contribution to the club achieving its long-term aspiration of playing in the Premier League. We want to invest not just in City but in the wider Bristol community as well.
In response, Bristol Sport group head of commercial Caroline Herbert added:
We are delighted that Dunder has joined our sporting group as City's principal partner.
Our shared values alongside Dunder's commitment to promoting responsible gambling and investing in the community will ensure that this partnership is a huge positive for City. We are very much looking forward to what the 2018/19 campaign will bring.
Vital Period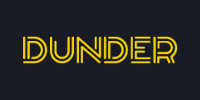 The loss of their previous sponsor could have been seen as a real blow for Bristol City but this is fortunately a competitive business and lots of companies, particularly those involved in iGaming are waiting to step in and confirm commercial partnerships.
Having been on the verge of the play offs for some time in 2017/18, the task for the club and their manager is to finish in the top six at the end of next season and look for the chance of getting back to the top flight of English football for the first time in over 35 years.
To do that, Head Coach Johnson will need to look at reinforcements for his squad and to harness the finances generated by this type of sponsorship deal.
In return for their investment, Dunder will gain access to supporters inside the Robins' Ashton Gate stadium and, with increased TV coverage, many thousands more will become acquainted with the brand through the live broadcasters.
Pitchside advertising will sit alongside exposure via various digital mediums so this looks like something of a landmark deal for Dunder while Bristol City have now received a vital injection of funds as they prepare for what will hopefully be a positive campaign in 2018/19.