Busy Week of Sponsorship Deals at Bristol Rovers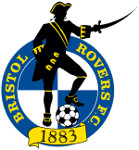 League One side Bristol Rovers finished in a mid-table position at the end of the 2017/18 season but they look to have loftier ambitions as they prepare for the new campaign. In the last few days, Rovers have announced two sponsorship deals for both front and back of shirt and those contracts have brought in much-needed funds for manager Darrell Clarke ahead of the 2018/19 season.
Both deals involve betting companies and both are new to this type of venture so these are exciting times for all concerned.
Eyes Front
On the front of home and away shirts for 2018/19 are Football Index who provide a different kind of platform for the betting community. With this operator, customers can buy and sell shares in players using their own money with an obvious view to making profits.
It's an innovative concept and one that is attracting continued interest since Football Index's recent launch. The deal with Bristol Rovers appears to be for the 2018/19 season only at this stage but the exposure should help the operator to gain a bigger football customer base from within the UK betting public.
On the back of Bristol Rovers' first team shirts are MintBet, a betting company that has been recently launched and is looking to develop its profile in the UK. Once again, the contract appears to be for the 2018/19 season only at this stage but it's another perfect opportunity for a new company to make their mark in a busy season for the football club.
Landmark
Commenting on the Football Index contract, Commercial Director of Bristol Rovers Tom Gorringe said:
This is a landmark deal for the club, with the front of shirt sponsorship sold for the first time in a decade.
Football INDEX is an innovative concept and so it is great kudos for the club to be aligning ourselves with such a progressive brand. We'd like to thank the team at Football INDEX for opting to showcase their new brand on our first team kits for the 18/19 season.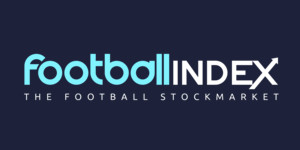 On behalf of Football Index, Founder and CEO Adam Cole added:
We are delighted to further strengthen our position as part of the fabric of English football and look forward to a successful season in partnership with Bristol Rovers.
The sponsorship will showcase our brand-new logo which will be rolled out across our website and media channels over the next few weeks.
Turning to the contract with MintBet, Tom Gorringe said:
We are delighted to welcome Mintbet to our growing list of partners for the upcoming season.
Mintbet's commitment to the club and our vision has enabled us to continue to develop our partnership portfolio to support our on-field ambitions for the coming campaign and beyond.
And for the sportsbook, Mintbet's Marketing Director Owen Lyle commented:
We hope this is the start of a great working relationship together between Mintbet and Bristol Rovers and we wish the club every success for the upcoming season.
Bristol Rovers are a long-standing football club with a loyal and passionate fan base, and we see the partnership as a great fit for our UK brand.
Ambitions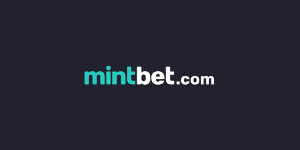 The two new commercial partners fit a similar profile as young and ambitious brands who are looking to harness the power of commercial sponsorship to build their names. In many ways, they are a perfect fit for their new partner as Bristol Rovers also have ambitions to progress through the leagues and to make promotion to the Championship a priority in the very near future.
In order to achieve their goals, manager Darrell Clarke will need to harness that financial input and look to keep his best players at the club. New arrivals have already made their way to Rovers including striker Gavin Reilly who makes the long journey down from St Mirren to help his new employers with a promotion push.
With two new partners arriving ahead of the 2017/18 campaign, these are exciting times for Bristol Rovers and for MintBet and Football Index who will look to grow alongside the club this season.