Cardiff City in Partnership with K8.com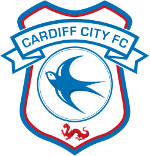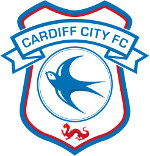 It's been a really positive start to the new Championship season for Cardiff City and after 11 games, the Bluebirds found themselves right at the very top of the table. A Premier League club until recently, Cardiff will be aiming to get back into the top flight and it's certainly looking good at this stage of the campaign.
Moving forward, manager Neil Warnock is likely to be eyeing up potential transfer deals in January for the promotion push so a new betting partner deal with K8.com will bring useful funds to the Cardiff City Stadium.
Benefits
The announcement on Cardiff's official club website focuses on the club's fans and a number of offers that the supporters can look forward to on the back of this deal. Finances have not been disclosed but the online bookmaker and casino is clearly looking to target the club's substantial fan base.
As part of the agreement, they will be able to do this by siting a number of betting booths around Cardiff's home ground, thereby having direct access to tens of thousands of supporters on match days. Clearly, it's a deal that has delighted the operator.
We are delighted to become the official betting partner of Cardiff City Football Club.
said Luke Gilsenan, head of marketing at K8.com.
With a loyal and passionate fan base and with the drive and ambition for promotion, this partnership will bring fantastic brand awareness for K8.com which is crucial for a new brand like ourselves.
As we've seen with many of these recent arrangements, fans will benefit directly too with a number of offers and promotions being lined up specifically for fans of Cardiff City football club.
We're delighted to have K8.com on board as our official betting partner for the 2017/18 season.
replied Ken Choo, Cardiff's executive director and CEO.
I'm sure Cardiff City supporters will enjoy the competitions and ideas that they have lined up for them.
Progression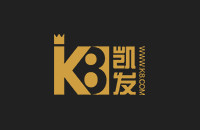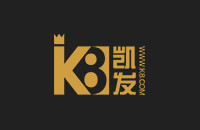 Cardiff's owner Vincent Tan may have been a controversial figure for much of his tenure but the club have certainly enjoyed much success through his involvement. Former manager Malky Mackay took the Bluebirds to their first ever league cup final and then, in 2012/13, they won the Championship and were promoted to the Premier League for the first time in their history.
Cardiff City enjoyed just one year in the top flight with immediate relegation following at the end of the 2013/14 campaign. Since then, the club hasn't really looked like getting back among the elite but after a strong start to 2017/18, many believe that this could be their year.
Manager Neil Warnock is vastly experienced and has a capable squad at his disposal. There are no star names here, just a strong team who play well together but perhaps an injection of extra quality is needed in January to secure promotion.
Any purchases that the manager makes could therefore be aided by this new betting partnership deal from K8.com so that's one fairly obvious way that Cardiff City can directly benefit from this arrangement.
As we've seen, fans can look forward to offers and promos too so this is a positive deal for the club. As for the operator, the type of increased exposure that anyone gets from a Championship side will be a huge boost. Cardiff could even be back in the Premier League next season and they're looking strong so there are exciting times ahead for the club and for K8.com.