Casino Sponsor has Leeds Fans seeing Red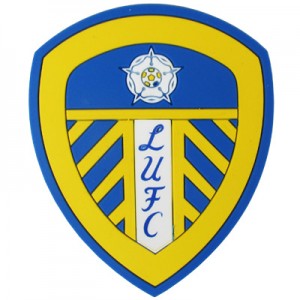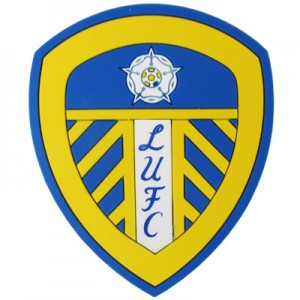 In general, football supporters are somewhat indifferent when it comes to sponsors of their club. As long as the deal is a lucrative one that allows them to strengthen both on and off the pitch then the fans are happy enough to see whatever logo is emblazoned on their players' shirts and on their replica kits.
Sometimes however, a new deal is met with a negative reaction and that's the case over at Leeds United where the Casino and Sportsbook 32Red has got involved with this 'Sleeping Giant' as it prepares for a return to the 'Glory Days'.
Why so Sour?
It's not that Leeds fans are opposed to gambling: many will take up the offers that 32Red will provide to them as members over the months to come. The problem lies in the name and the colour that will be incorporated into the players' shirts during the 2016-17 season.
For football supporters, colour is of vital importance and at Leeds United, red will forever be associated with their bitter rivals Manchester United. It doesn't matter that the Manchester club are in a higher division; they are and forever will be 'the enemy'.
'Better Dead than Red' was a common response from supporters via social media while many will not be buying the replica shirts. Sales of merchandise are an important stream of revenue for any club so will a boycott see the deal turn sour?
The Details
The sponsorship deal with 32Red will run for three years from the start of 2016-17 and the club hopes that it will mark a return to bigger things and a place among the elite of English football.
We look forward to building a strong relationship between our two brands both on and off the field as we seek to return to the Premier League
,said the club's Executive Director Paul Bell.
The online gaming firm have previously been involved with top flight sides such as Swansea City and Aston Villa while a similar deal saw a tie up with Glasgow Rangers across the border. Although the financial scale of the arrangement isn't widely known, the millions that it would undoubtedly bring could finally see a recovery and some stability to Leeds after years of turmoil that almost saw them go out of business.
Downward Slide
Casual observers, particularly those with no real knowledge of football, won't be able to understand the level of vitriol fired towards Leeds United's new sponsors. But this isn't the first time that a question of the right colouring has raised its head and in the past, both Everton and Spurs fans have had issues with potential business partners.
But shouldn't Leeds fans just be happy? After all, they had no shirt sponsor in 2015-16 and therefore missed out on important revenue that could have strengthened the squad ahead of a promotion push. Meanwhile, there is turmoil both on and off the pitch with a managerial merry-go-round that has seen six managers in charge in less than four years.
Current boss Steve Evans' position is said to be under threat and all this is being played out while owner Massimo Cellino has said he has had enough. And we haven't even mentioned the financial implosion at the start of the century that saw Leeds drop out of the Premiership and almost go out of existence.
Meanwhile, those with longer memories and a more forgiving nature will recall that great Leeds teams of the past have even taken to the field in red shirts – most notably in European competition.
Sponsor deals come and go but some are more notable than others. 32Red haven't exactly had the best of welcomes to Elland Road but hopefully the money they provide will help the club get back to the Premier League – at which point the fans will surely have forgotten any issues over their name. Oh, and as a postscript, when the players walk out at the start of the 2016-17 season, 32Red's logo will be appearing in Blue!