Checkmate To Unibet as Magnus Carlsen Signs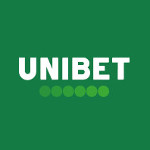 Niche sports are important to Unibet's sportsbook and chess has enjoyed a particular focus in recent times. The Swedish operator has been known to sponsor major events across the globe and they have now gone one step further with the arrival of a high-profile brand ambassador.
Reigning World Champion Magnus Carlsen has held the title since 2013 and is arguably the greatest Grand Master of all time. For a company who are innovators in the sport and who clearly take chess very seriously, this is a big coup for Unibet.
Opening Moves
Unibet have previously given their backing to chess tournaments and have also been involved with Magnus Carlsen in the past. The sportsbook and casino were title sponsors of his 2018 World Championship match against the American Fabiano Caruana and the sheer length and drama of the game led to Unibet claiming that this was their most successful sports sponsorship ever.
He's been a Grandmaster since the age of 13 and first achieved a World Number One back in 2010. While there are a number of worthy challengers on the circuit – Caruana included – Magnus Carlsen is undoubtedly the best chess player on the planet and the Norwegian seems set to dominate the sport for the foreseeable future. It's no wonder, therefore, that both parties are delighted with their new deal.
Great Potential
As the announcement broke, Rhodri Darch, Chief Commercial Officer at Kindred Group, stated:
We see great potential in building a stronger market position towards the hundreds of millions of chess fans around the world, as well as all other online gamblers who understand and appreciate the value of gaining an advantage by digging into data and researching facts.
Since 2014, Unibet has communicated that 'luck is no coincidence' celebrating those players who rely on research and statistics to make informed decisions. Magnus is a perfect fit for this concept, and our most recent marketing campaign is a good example of that.
The new ambassador – Magnus Carlsen – added:
Unibet and I share a lot of the same values and interests in sports and related stats. We both know that 'luck' is no coincidence. To make the right decisions, you need a well-balanced combination of knowledge, skill, and intuition.
Endgames
Unibet were quick to highlight the campaign which underlines that 'luck is no coincidence' and that's a message that they want to pass on to customers and members of the betting community. Unibet are among the best sites to use in terms of providing results and other key statistics. This makes it easier to study current form and it's an important message that we should all take on board when heading to the sportsbooks.
The words also apply to chess where Unibet are making a name for themselves as a market leader. This isn't a sport that many bookmakers add to their list but Unibet offer wide coverage and they are the only sportsbook to provide in-play odds on next moves.
It is, therefore, a perfect combination and an important next move as Unibet add Magnus Carlsen to their impressive list of brand ambassadors.