EnergyBet Continue Sponsorship Drive with Millwall Deal


Since coming on to a busy sportsbook market in 2016, EnergyBet have successfully built brand awareness with some major sponsorship deals with some of the most familiar football clubs in England. Moving slightly further down the ladder, Millwall are a team on the up and the Lions will hope that a new EnergyBet partnership will continue to help them move in the right direction.
It's been announced that the operator has signed a deal to become the club's official in-stadia betting partner and this arrangement will last for an initial period of two years.
Benefits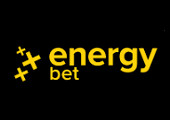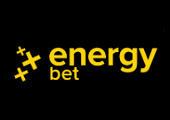 Millwall's fans have seen plenty of ups and downs in recent seasons. The club were last in the top flight in the late 1980's, just ahead of the Premiership era and having spent a number of campaigns much further down the divisions, last season's promotion to the Championship was a deserved reward for Neil Harris and his men.
Now, the supporters will get rewards of their own via EnergyBet's new deal with the club:
We are delighted to become a partner of Millwall. With a loyal and passionate fan base, this club is the perfect fit for our brand as we increase our coverage in the UK.
said Marcin Sapinsky, CEO of EnergyBet.
We will have some great prizes on offer to Lions supporters, including hospitality packages and money can't buy experiences. Millwall fans can also expect some great sign up offers and promotions.
It's a good example of how these partnerships can benefit both parties: The operator knows that there is a loyal fan base here that they can tap into and hopefully that loyalty will be transferred as many of them become regular EnergyBet customers.
In turn, there is clearly going to be some value for Millwall fans to enjoy and some potentially top prizes at the same time.
Working Closely
We are very pleased to welcome EnergyBet to the club and indeed to our family of commercial partners.
replied Stuart Lock, Head of Commercial and Retail at Millwall FC.
We look forward to working closely with EnergyBet to find ways of positively engaging with Millwall supporters.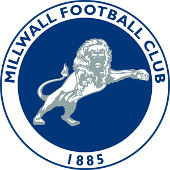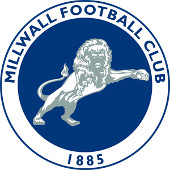 That close partnership is also important if Millwall are to achieve their aims. The immediate goal is to establish themselves as a Championship side but it's been a slow start for Neil Harris and his men as they sit in sixteenth place after eight games, five points clear of the relegation zone.
In January, the transfer window will open again and the manager should be able to spend in order to strengthen the side if he sees fit. There are no exact financial details in regards to this contract but it should involve a six figure sum and that's a significant amount for a club of Millwall's size and stature.
Nicely Balanced
With some sponsor and betting partner arrangements the benefit tends to be loaded in favour of one of the parties. With this deal however, there seems to be a good balance between EnergyBet and Millwall FC.
The football club are getting the backing of an emerging, ambitious brand and the money that this will generate could be vital if Millwall are to stay in the Championship this season and begin to start thinking in terms of further promotion.
Meanwhile, EnergyBet themselves are getting good exposure which will be seen all around the New Den stadium and by further visitors to the club website. Once a team gets to the Championship they also become more of a focus for the live TV cameras so that will add a huge audience on top of those numbers.
But it's the innovation that makes this arrangement stand out with the bookmaker providing great prizes and offers to Millwall's fan base. Overall, this could be a deal where everybody wins.