Everton in Sleeve Sponsor Deal with Rovio Entertainment
It's already been a season of firsts in terms of sponsorship with football teams across Europe freeing up space in some unlikely places. It seems that any part of a shirt is up for grabs at the moment and in England, Everton have joined in with their first ever sleeve sponsor deal.
The arrangement is with Rovio Entertainment and if that name sounds familiar, it's probably because they are behind the Angry Birds game, a hugely popular piece of entertainment for players of all ages.
Delighted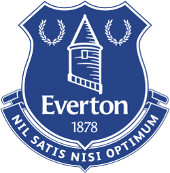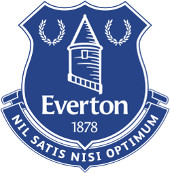 We're delighted that Rovio Entertainment has become Everton's first shirt sleeve partner. Angry Birds is one of the best-selling game apps of all time and is also a remarkable success story in terms of the way in which the brand has crossed over from gaming to become part of popular culture.
said Everton's Chief Executive Robert Elstone.
It's no wonder that the club are delighted as, when it comes to exposure, their new partners have a brand that is going to be tough to match. Since it was launched back in 2009, Angry Birds has enjoyed over 3.7 billion downloads worldwide. The term 'phenomenon' can be overused these days but it can certainly be applied in this case.
In return, Ville Heijari, CMO of games at Rovio Entertainment said:
We are excited to bring Angry Birds into the top flight of English football in partnership with Everton. In Everton, we have found a partner who shares our values of putting the fans first, and creating a long-lasting legacy for our community of players.
Branching Out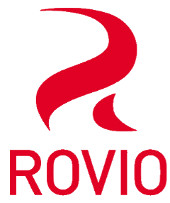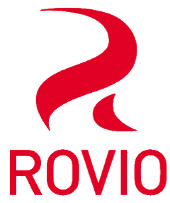 The Angry Birds Creators have already worked with a number of global brands so while this is an unusual deal, it makes sense in terms of upscaling and reaching a wider audience. Everton are one of the oldest football clubs in England – they are founding members of the Premier League and one of only six ever-present teams since the division was formed in 1992 and they can count on a fan base of billions.
The question of exposure is an interesting one from Rovio Entertainment's perspective. Shirt sponsorship would obviously be considered higher profile and would presumably attract more in terms of revenue at the same time. But a sleeve sponsorship deal is a new one for Premier League sides in the UK and in some ways this might actually attract more attention.
In Return
Everton spent over £100m in transfer fees in the summer of 2017. That's a figure often picked up on by so-called experts following the Toffees' slow start to the new season although it's easy to forget that the majority of that revenue was recouped with the sale of Romelu Lukaku to Manchester United.
Even though the club received £75m from United for the Belgian striker, Everton still need to maximise deals such as this in order to bring further funds into the coffers. The wage bill at Goodison would have also increased over the summer so this arrangement with Rovio Entertainment is an important one for the Merseyside outfit.
Both parties involved in this are huge in their field and this therefore looks to be one of the better balanced arrangements of all the sponsor deals that we've seen recently. The new Premier League rules which allow sleeve sponsorship have certainly led to some interesting tie ups in recent days and that seems set to continue in the first few weeks of the season.
For now, Angry Birds and Everton look to be a perfect partnership and hopefully the 2017/18 season will see both of them move closer to achieving their goals.