F1 Joins ISG and Sportradar for Live Betting Revolution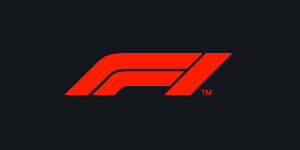 Formula One and Motorsport in general has always been a popular option for the betting fraternity. Here we have fast paced action and one of the most thrilling disciplines on the sporting calendar and in the lead up to any Grand Prix, the sportsbooks are always going to be busy.
The fast nature of F1 also makes this a perfect sport for betting in-play and for those who like to punt after the race has started, live staking is about to be revolutionised.
Productive Partnership
A recent announcement confirms that Formula One is to team up with Sportradar and the Interregional Sports Group (ISG) in a partnership that is set to change the face of in-play F1 betting. Key to the deal is the data driven service that the new partners will bring to the sport which will allow punters to see statistics come through in real time as the race is taking place.
ISG and Sportradar will be taking data directly from the track on race weekends and bring it straight to bettors in order to assess the live markets. It's a practise that the pair have been bringing to other sports for some time but while Formula One has been lagging behind, the deal gets the pinnacle of motorsport up to speed.
The involvement of Sportradar will also harness their respected services in the battle against betting fraud so this is an all-round package with many benefits on both sides.
In return for their input, both ISG and Sportradar will enjoy increased exposure at trackside and via digital channels and it's no surprise that the arrangement has been greeted warmly on all sides.
Industry Leaders
Tony Ragan, Joint Executive Chairman at the ISG Group said:
We are industry leaders in helping rights holders segment global audiences through the use of regionalised virtual advertising. F1's worldwide audience is a perfect fit for that approach.
We will be working with Sportradar to create products that will be both exciting and engaging for the global betting public helping them feel even more involved in what is one of the most thrilling sports in the world.
David Lampitt, Managing Director of Group Operations at Sportradar added:
Sportradar is the global leader in the area of sports data distribution and monetisation; as well as integrity services in the fight against betting-related fraud and sports corruption.
Through this collaboration with Formula 1, we're delighted that fans will receive an exciting and safe betting experience and we look forward to further developing the F1 fan experience.
Those comments leave Sean Bratches, Managing Director of Commercial Operations at Formula One to Conclude.
F1 is delighted to partner with ISG, which has demonstrated its impressive global capabilities through working with the likes of Serie A and La Liga.
We are also hugely excited to work with ISG and Sportradar on making the most of the data which is generated at every Grand Prix. Sportradar are world leaders in data distribution and share our passion to make F1 a significant player in this field.
Shrewd Move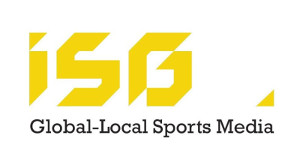 Formula One is undoubtedly an exciting sport but results can tend to be dominated by certain drivers and by certain manufacturers. Across the 2018/19 season, we've seen that most markets have been won exclusively by six drivers while race wins have been largely shared between Lewis Hamilton and Sebastian Vettel.
That's why in-play betting on F1 is so popular and this latest move by the sport and its new partners can only increase that level of excitement.