Fun88 Land Kobe Bryant Scoop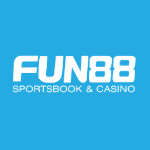 The sportsbook brand Fun88 have been building a steady reputation as one of the best bookmakers around when it comes to US sports. That reputation is now set to be reinforced with the news that the operator has landed a big coup.
It's been confirmed that basketball legend Kobe Bryant has signed up with Fun88 to become their new brand ambassador. Bryant has a number of responsibilities in his role but he the company are particularly keen for him to promote their name in Asia and Europe.
Changing Roles
Kobe Bryant is one of the best-known names in basketball and he won many awards and accolades in a long playing career. That career stretched for twenty years from 1996 to 2016 and it was spent exclusively with the LA Lakers.
Along with a host of other awards, Bryant was an NBA Champion on five separate occasions and he was a finals MVP twice. Over the years, he's enjoyed a number of interests off the court including minor moves into music and TV but the role with Fun88 represents an interesting departure.
It's a deal that will benefit both parties and naturally they are delighted to see it land:
Magnify
Michelle Kendricks, Branding Director at Fun88 welcomed the news by saying:
We welcome Kobe Bryant to the FUN88 family. FUN88 is absolutely thrilled to team up with Kobe Bryant.
We are confident this collaboration will bring additional interest to the gaming industry and will magnify FUN88 as one of the top premium brands in the industry.
The affiliation with Kobe Bryant is not only to engage all FUN88 existing members but also introduce us to a wide range of sports audiences.
The original announcement also carries comments from Bryant himself. The former NBA star added:
I'm extremely excited to work with FUN88 because I immediately connected to their brand message of 'how to live your dream.
Part of the Mamba Mentality is to have the confidence and bravery to live your dream every single day. While it's important to have a dream, it's more important to commit to making that dream a reality.
Big Names
Fun88 might like to dream big but they are very adept at making their dreams a reality, They are no strangers when it comes to employing big sporting names as their brand ambassadors and in the past they have worked with English football's Robbie Fowler and another NBA legend in Steve Nash.
But the new tie in with Kobe Bryant represents their biggest capture to date: This is a global superstar who will be recognised in all parts of the world and there can be few better ex sportsman to help drive a brand's message home.
In return, Bryant's reward is largely a financial one but it will never hurt to keep raising your profile and to keep yourself in the public eye.
In the UK, some high profile sponsorship deals with Premier League clubs Tottenham Hotspur and Newcastle United have helped to get Fun88's message across but this will surely reinforce their image and make them a more popular choice for punters in Europe and beyond.