GentingBet sign Guillem Balague as Brand Ambassador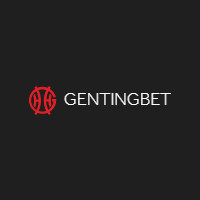 Few minds in football can possibly be as astute as that of Guillem Balague. His knowledge of Spanish football in particular is hard to match and the popular writer and broadcaster is actively sought out in many areas of the media.
Balague is a familiar face on our TV screens and sportsbook GentingBet are now hoping that this familiarity will drive forward a new partnership. The bookmaking arm of the huge Genting group have announced the signing of Guillem Balague as a football ambassador for the 2019/20 campaign.
Climbing on Board
The new arrangement coincides with GentingBet's plans to establish themselves in the Spanish market. Having just rebranded, the company has now applied for a gaming license in Spain and the hiring of Balague is expected to push their aims.
Although the experienced journalist is seen as a Spanish football expert, his knowledge extends much further and he will also be responsible for Genting's coverage of Serie A in Italy, the English Premier League, the Champions League plus other competitions around Europe. It's a seriously big coup and naturally, it's been welcomed enthusiastically by both parties.
Strong Reputation
As the news was announced, Genting Online's Managing Director Jeremy Taylor stated:
Guillem has a strong reputation in football and is one of the most highly regarded pundits in the business.
With a wealth of football knowledge that he's prepared to share with our customers, Guillem is a world class addition to GentingBet's digital and brand offering.
In response, Guillem Balague added:
The 2019 / 20 season is already shaping up to be a classic and I'm excited to be providing in depth analysis on a huge range of football matches for GentingBet and its customers.
Benefits
Among those set to benefit from the new arrangement are new and existing customers to the GentingBet sportsbook. With over twenty years of experience in terms of covering European football for various physical and online publications, Genting are going to provide their customers with easy access to Guillem Balague's huge reserves of knowledge.
Account holders will be able to read and hear Balague's thoughts via weekly video previews which will be published on the site's own blog and also on their social media channels. The big news will also see the journalist provide interviews with top players ahead of the biggest matches such as El Clasico – the heated battle between Barcelona and Real Madrid in Spain.
While there are no details of the financial terms behind this arrangement, it looks to be a deal that will benefit three sides. Guillem Balague will be more than just a front man for GentingBet as he imparts that knowledge onto customers and the journalist will clearly benefit from the contract too.
We'll certainly be tuning in as one of the biggest names in European football media gets on board with a fast growing sportsbook.