Grammy Awards Betting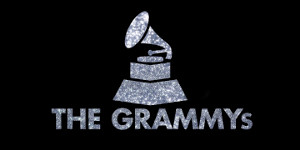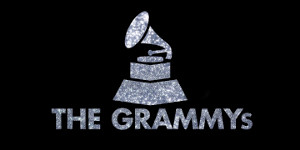 The very first award ceremony was held in the US back in 1959 and had the odd distinction of taking place in two cities. The Beverly Hilton Hotel in Beverly Hills California and the Park Sheraton Hotel in New York City were our two venues and some notable winners from that first year included Henry Mancini who won best album for The Music from Peter Gunn.
The legendary Frank Sinatra had to wait until 1960 before notching success in the same category with Come Dance with me but he would become our first two-time winner with a follow up success in 1960.
As we've already seen, there have been some stellar names listed as award winners over the history of the Grammys and in the present day, only the best rise to the top and take home a trophy.
Grammy Awards 2018 Betting Odds and Preview
The Grammys are the pinnacle in terms of achievement for recording artists all over the world. Think of the Oscars and you have a direct comparison. These are annual awards issued by the Recording Academy and they recognise great work over the previous 12 months in a number of categories.
In 2018, the Grammy Awards will be held on January 28 with the finest artists that the planet has to offer being in attendance. A number of trophies are up for grabs and like the Oscars, they are also accompanied by a busy set of betting markets.
So, let's take a quick look at this event while trying to identify some betting value for Grammy Awards Night 2018.
Categories
Here we have further similarities to the Oscars as there are many categories to win at the Grammys but some are far more sought after than others. There are four main areas and these also receive the most attention from the bookmakers so we'll start with a category that we've already touched on.
Album of the Year
The current Front Runner in the Album of the Category is DAMN by Kendrick Lamar and the best price we can currently find for this is the 6/4 offered by Paddy Power. It's tight at the top however with most bookies listing joint second favourites in a close chasing pack.
Melodrama by Lorde and 24K Magic by Bruno Mars are both on offer at best odds of 10/3 with William Hill and the fourth favourite is only marginally behind with 4:44 by Jay Z quoted at 4/1 by both EnergyBet and Paddy Power.
That suggests it's going to be a tough one to call but are there any relevant stats that can help us pick a winner? The favourite – DAMN – is Lamar's fourth studio album and his most successful to date, giving the rapper a nomination in both best Rap Album and best Overall Album for the 2018 Grammys. It's Lamar's third straight nomination in the main category and DAMN achieved number one status in the US and Canada.
Lorde is a young artist who has received critical acclaim since she first released records as a teenager and many feel this could be her year. Melodrama has been released after a period out of the spotlight and in terms of number ones, it has the edge on DAMN, hitting the top of the charts in the US, Canada, Australia and her native New Zealand.
The other contenders can all lay claims but we think it's between Kendrick Lamar and Lorde with Lorde offering marginally better value.
Record of the Year
The record of the Year category can sometimes overlap with the best album award but as the name suggests, this can take into account individual tracks that have not necessarily appeared on a bigger body of work.
For the 2018 awards, we have a much clearer market in this category and the favourite, at best odds of 4/7 with William Hill, is Despacito by Luis Fonsi and Daddy Yankee. The duo helped their cause by featuring Justin Bieber on the track and the bookies certainly feel that a win here is certain.
We then have a gap to the second favourite where Humble, by Kendrick Lamar, is available at 2/1 with Paddy Power. We've already seen Lamar on offer in the best album category so there's potential for a double here. The same can be said for Bruno Mars who also appears in the Record of the Year section as well as Album of the year and can be backed here at 5/1 with EnergyBet for 24K Magic.
After such a prolific year, Kendrick Lamar has to come away with something and while we're backing against him in the Album of the Year section, Humble looks a good option in this category as the second favourite.
Song of the Year
It may now seem that the categories are blurring a little and starting to run into each other but with Song of the Year, the award simply goes to the writer as opposed to the artist that ultimately records it. As you might expect, some of the tracks that we've already seen feature strongly in the betting and it all starts with Despacito.
While the song, recorded by Luis Fonsi and Daddy Yankee and featuring Justin Bieber, is an odds on option with some bookies, William Hill have a best price of 6/5 on this track so if you are favouring it, that may represent some value.
Other contenders in this category include some tracks that we have yet to cover elsewhere including That's What I like by Bruno Mars at 4/1 with Paddy Power and a highly fancied outside punt called Issues by Julia Michaels which is at a tempting 10/1 with Paddy Power once again.
Best New Artist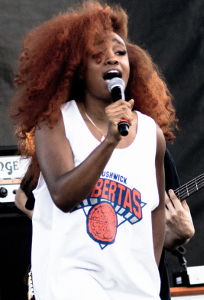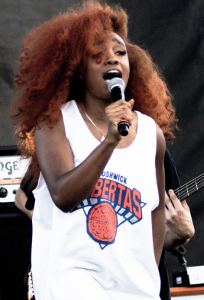 This is a slightly different category and one that speaks for itself. It's set up to acknowledge the most promising new artist of the previous 12 months and the betting is headed by SZA at 8/5 with Paddy Power.
For those without their fingers on the pulse, SZA is an American singer / songwriter who has been working and releasing since 2012 before 2017 became her breakthrough year with a number of top hits.
Following on in this particular market are Khalid at 7/2 and Julia Michaels at 9/2 with Paddy Power again. While the favourites head the betting for a reason, we've seen Michaels appear in the previous category and it could be that those with multiple nominations do not go home empty handed.
It's been a stellar year for the 24 year old who released Issues, her first solo single, in January 2017 and that could be a really strong price.
Verdict
There are 78 categories in total at the Grammys but these are the main four and are certainly the only ones that the bookies are interested in. It could help to have an in depth knowledge of popular music but if you don't follow the charts there is some potential for value.
Looking at 2017's releases and how the public has reacted, we're making the following calls which will hopefully lead to a profitable evening on January 28.
Best Bets:
Melodrama by Lorde to win Album of the Year at 10/3 with William Hill
Humble by Kendrick Lamar to win Record of the Year at 2/1 with Paddy Power